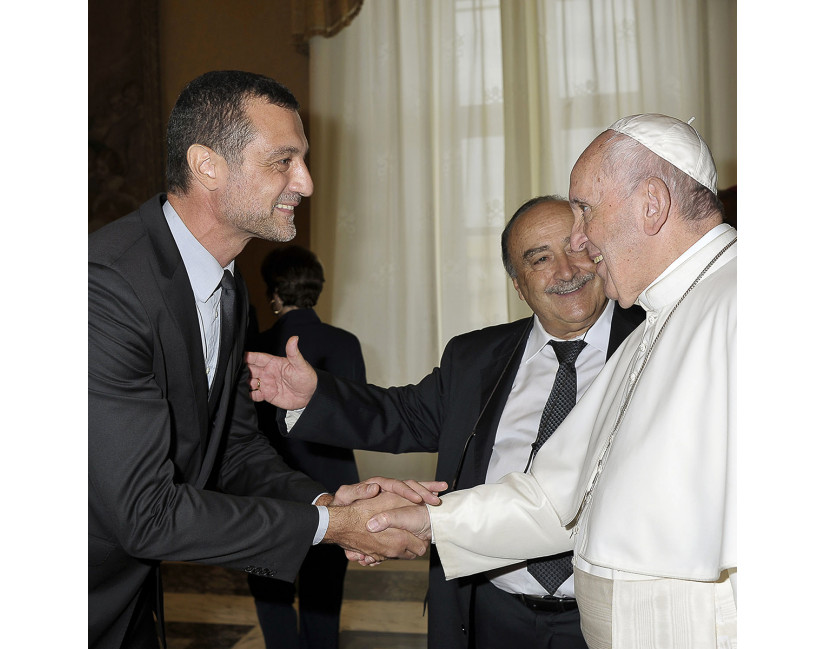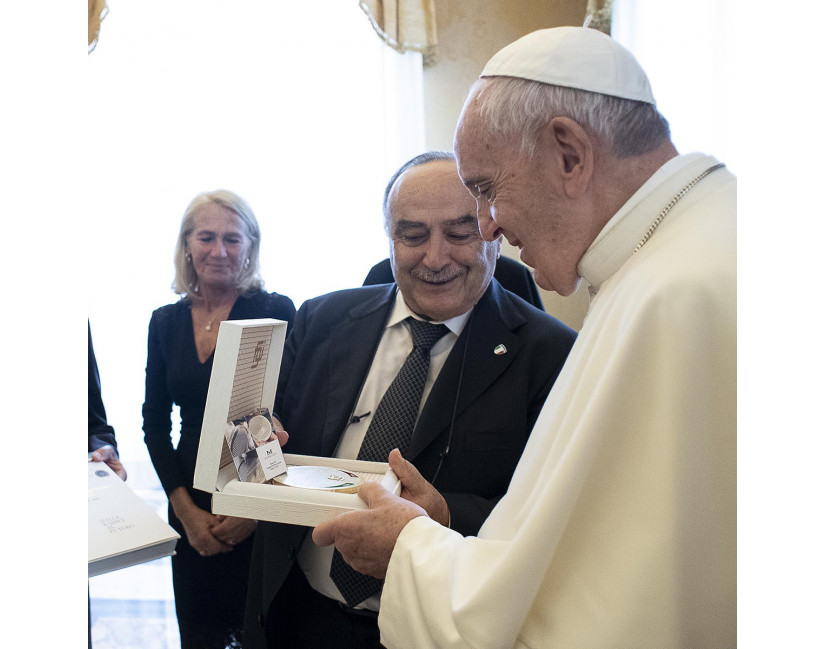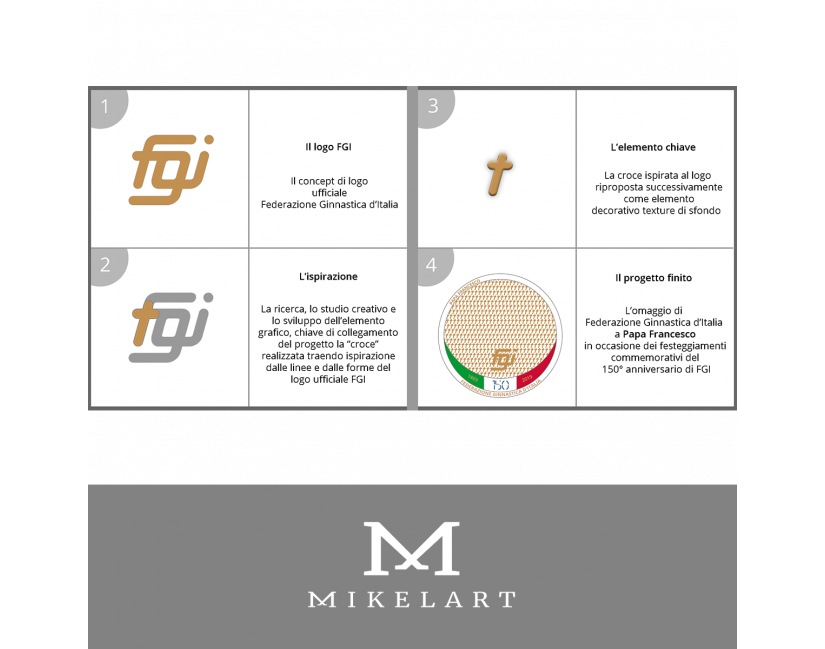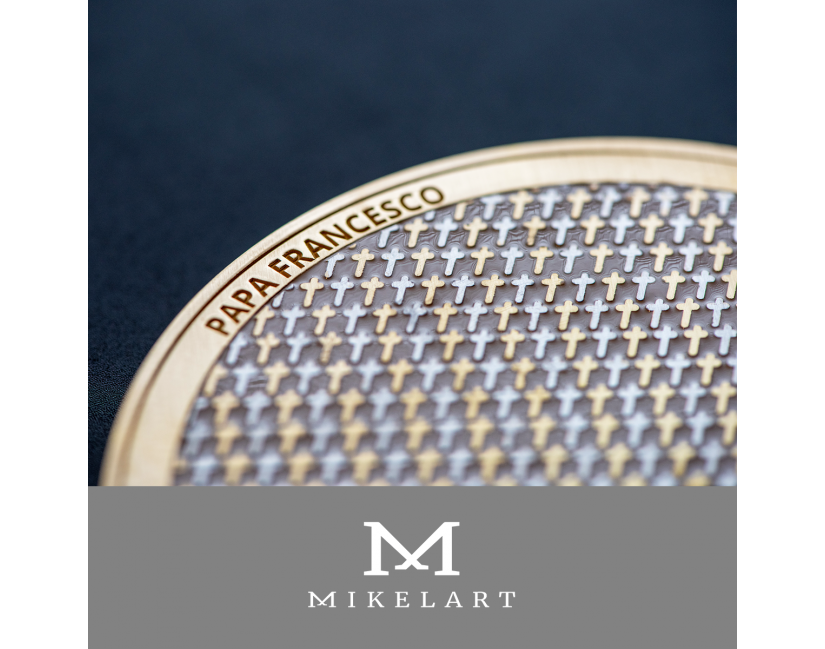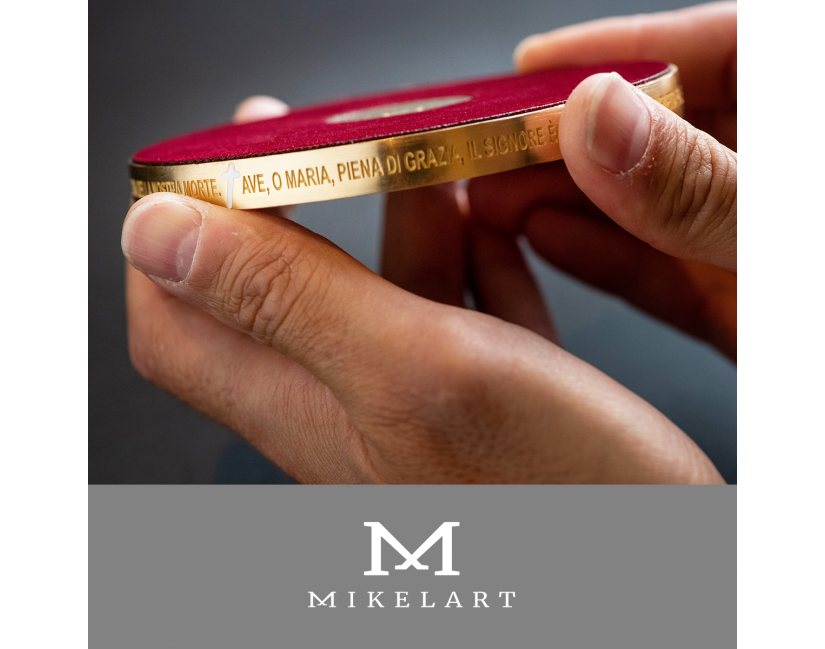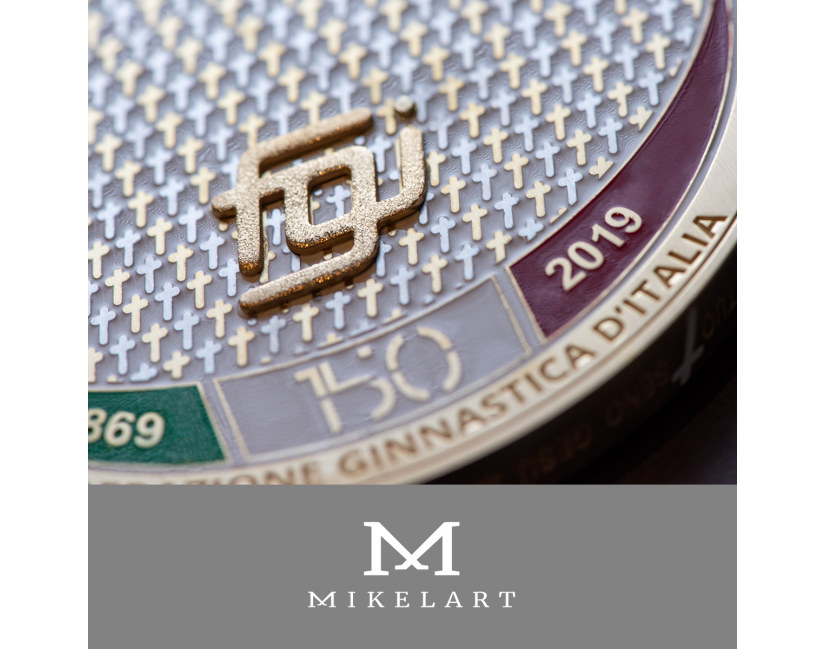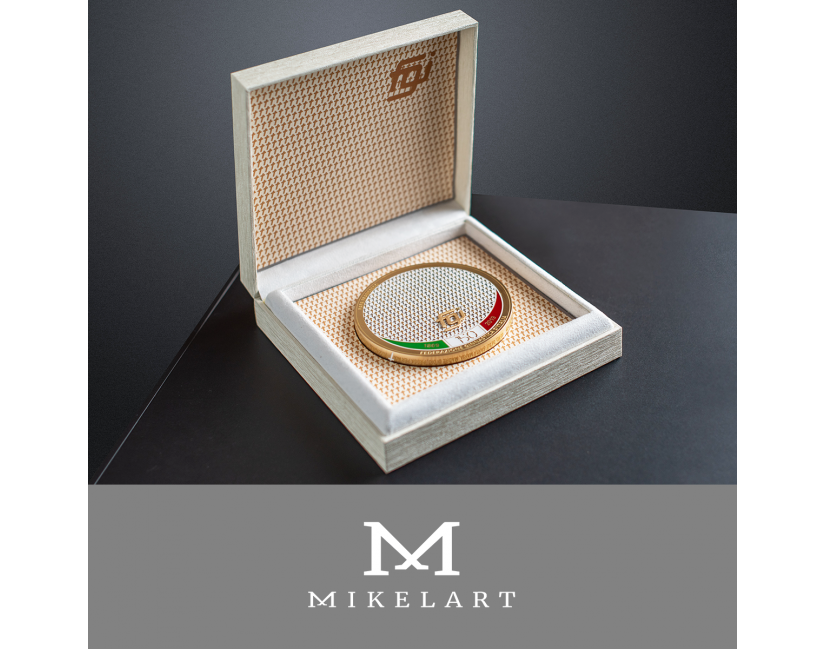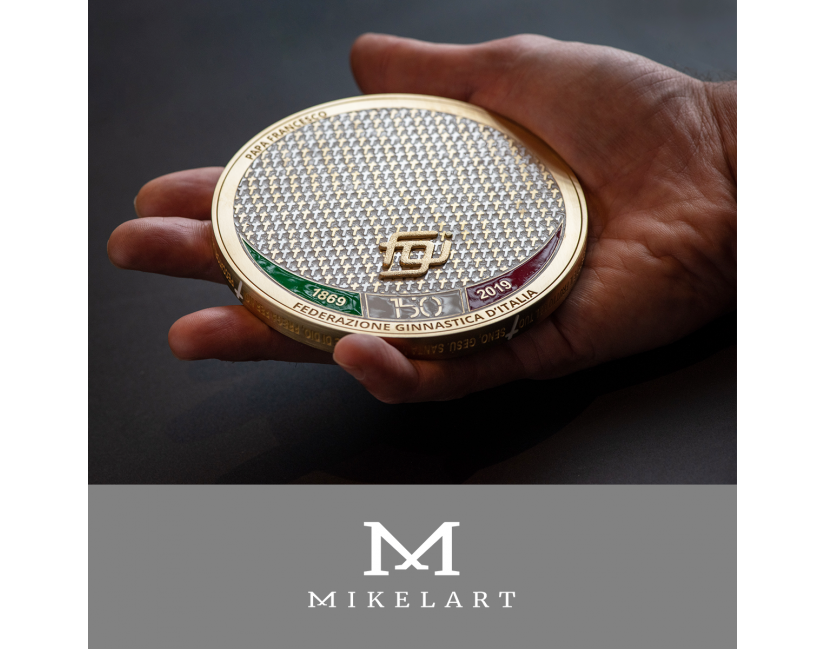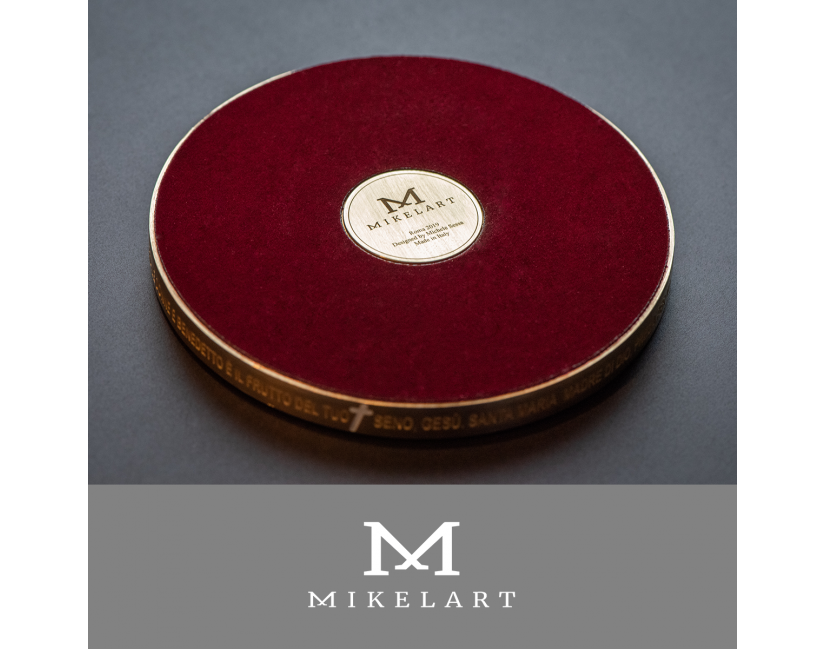 Papa Francesco Bergoglio
On the occasion of the celebrations of the 150th anniversary of Gymnastic Federation of Italy, Michele Sessa MIKELEART had the honor of creating a tribute to Pope Francis Bergoglio, the delivery took place on 29/09/19 in Rome at the Holy See of the Vatican.

Watch the video

The research, the creative study of the graphic element, key to the project the "cross" made by drawing inspiration from the lines and shapes of the official logo FGI.

The medal is enameled in white and wants to remember the shape of the host, the symbol of the cross inspired by the FGI logo becomes a modular background element, the tricolor flag with a curved shape is placed in the lower part and wraps the FGI logo.

The Gymnastic Federation of Italy logo is in the center in relief like the sporting victories, behind it infinite discreet crosses turn upwards and guide it along the path.

On the edge is engraved the prayer of Ave Maria to which His Holiness Pope Francis is devoted.

The back of the medal is covered in soft velvet, it is intended to give a pleasant experience to the touch when you hold it in your hand.

The medal was made with simple non-noble materials, the case echoes the color and texture of the ordinary papal robe.