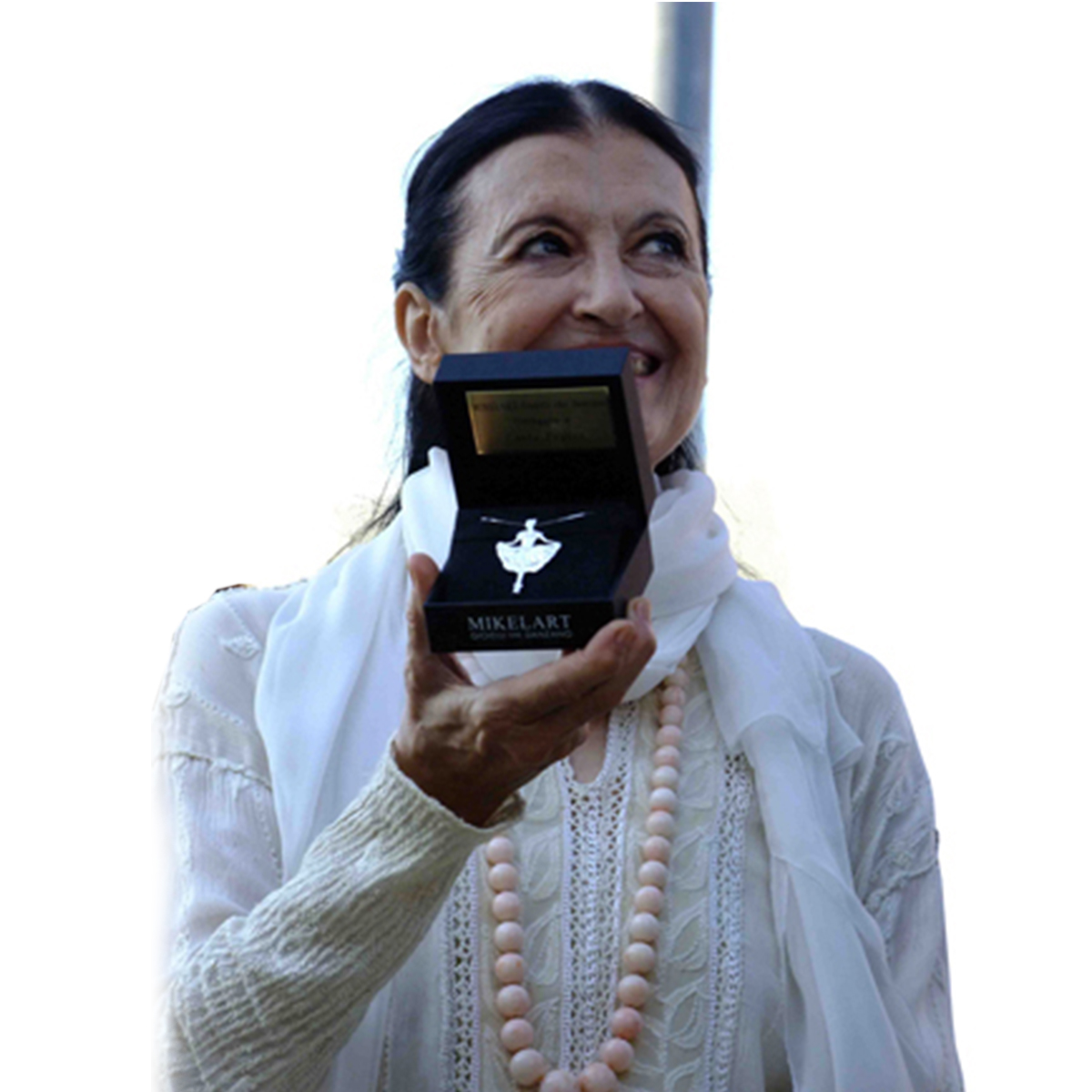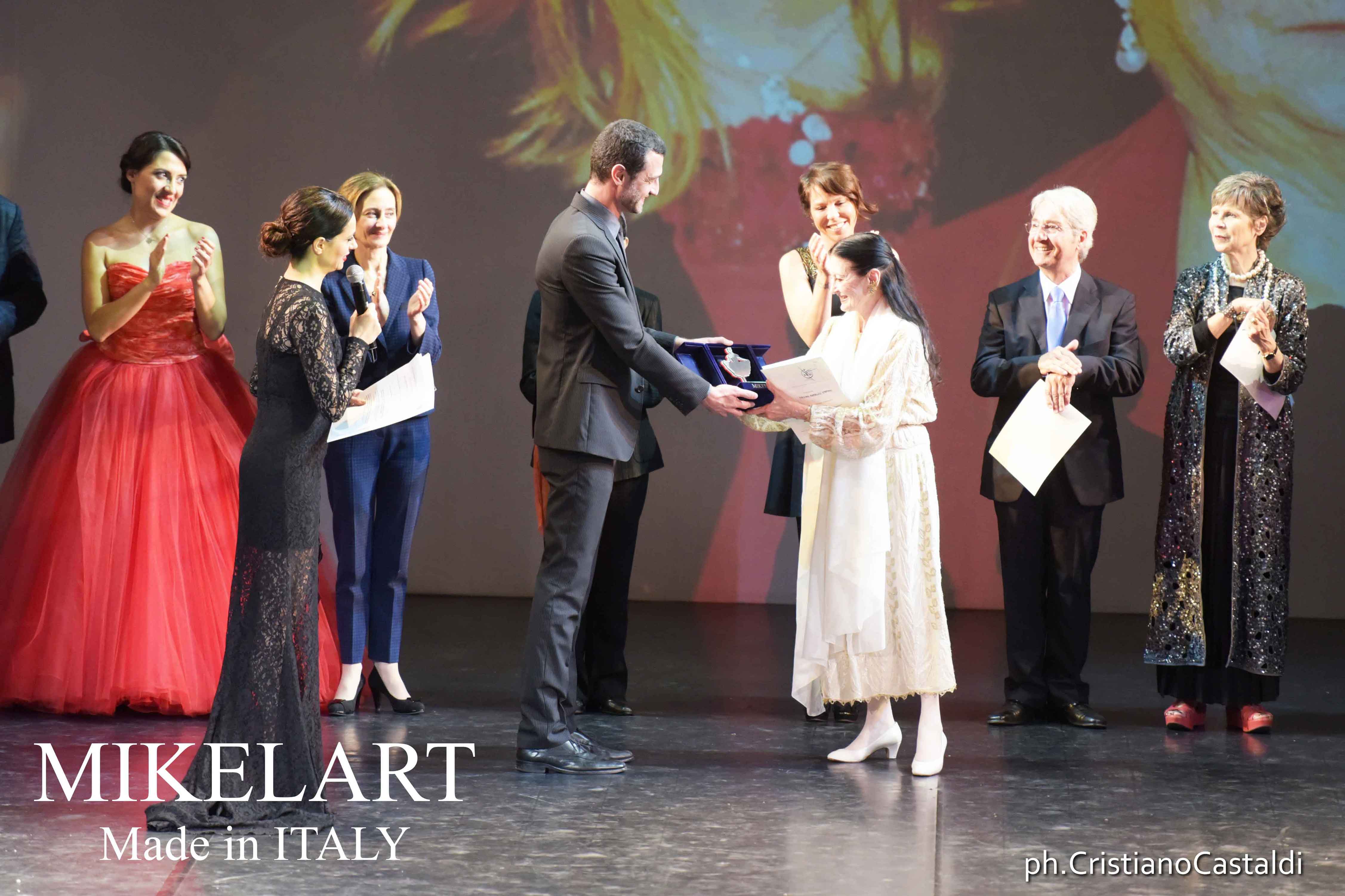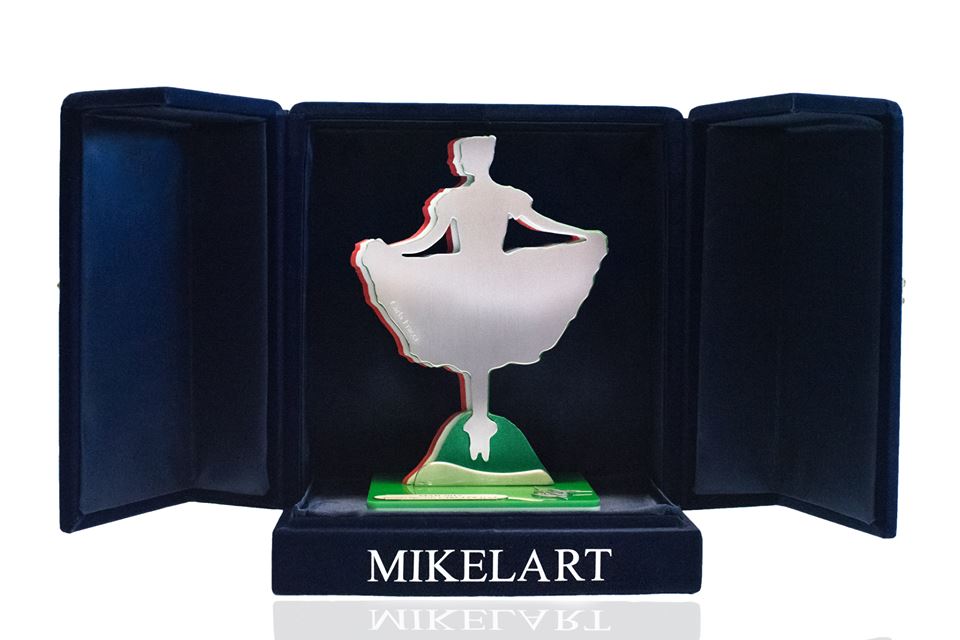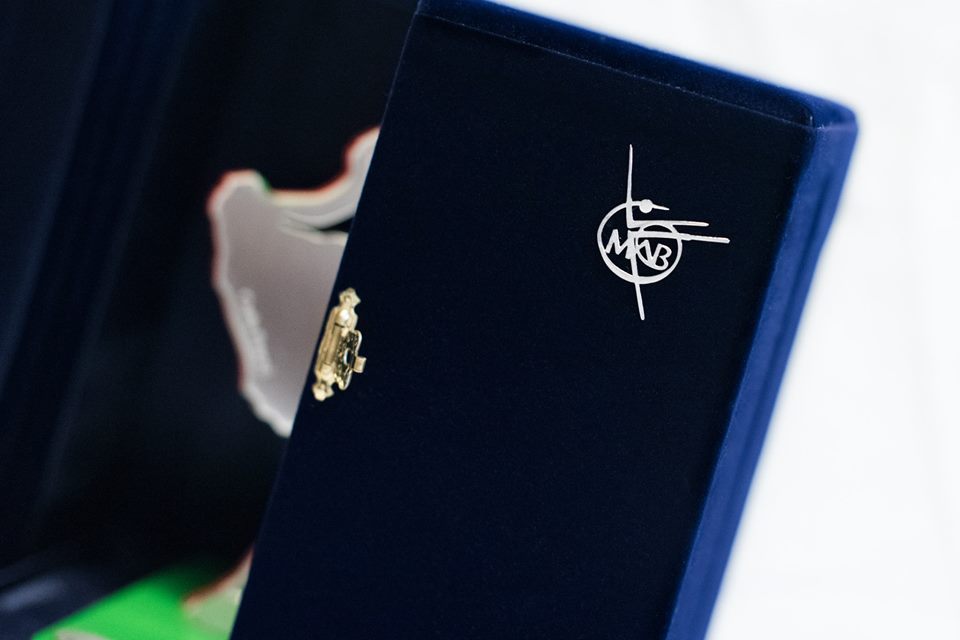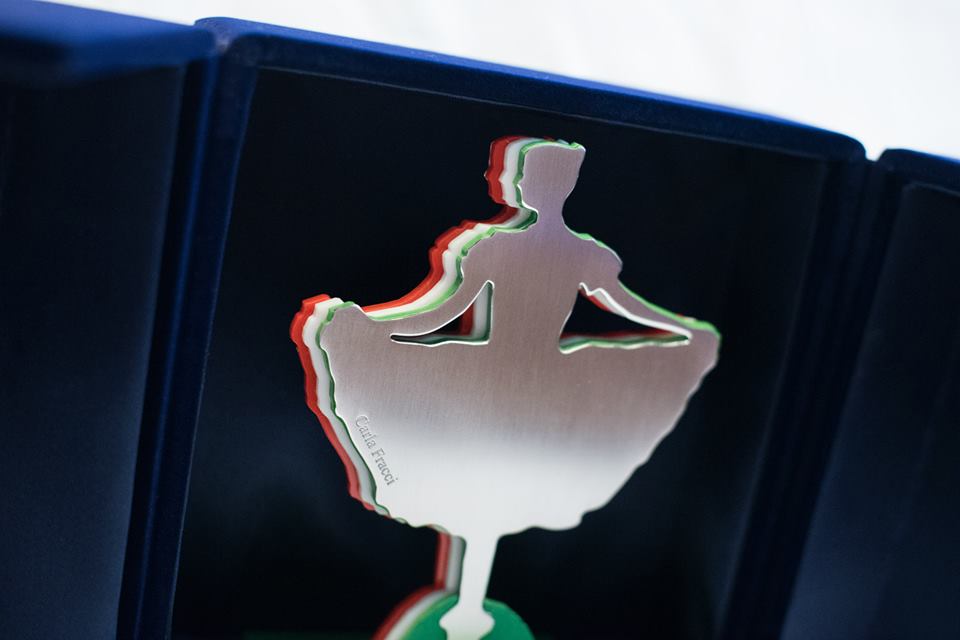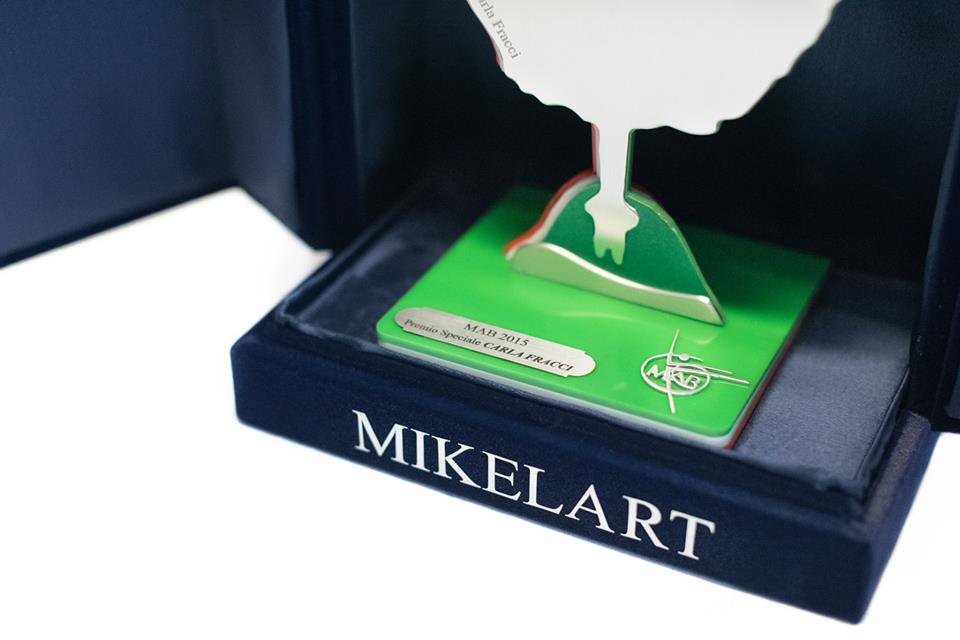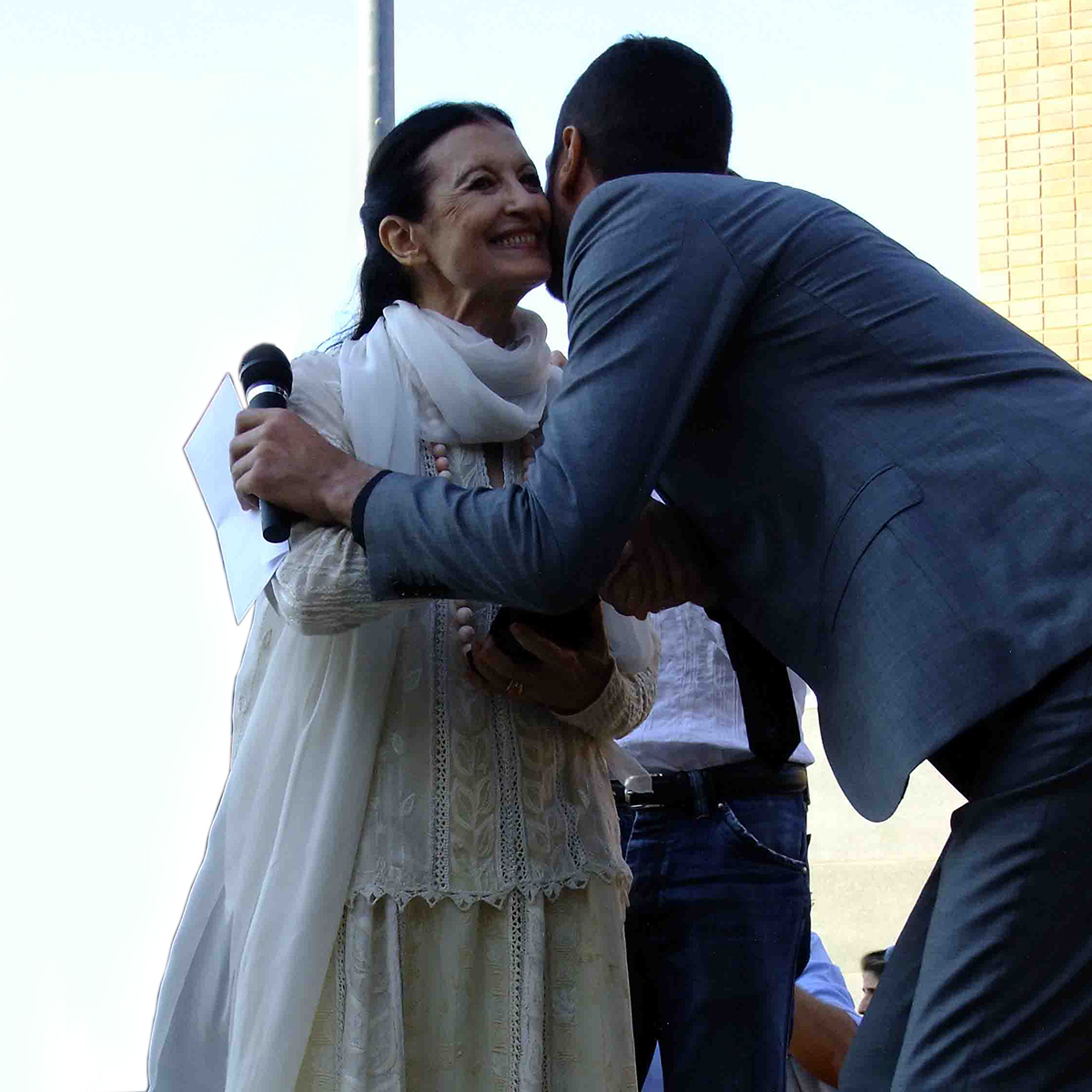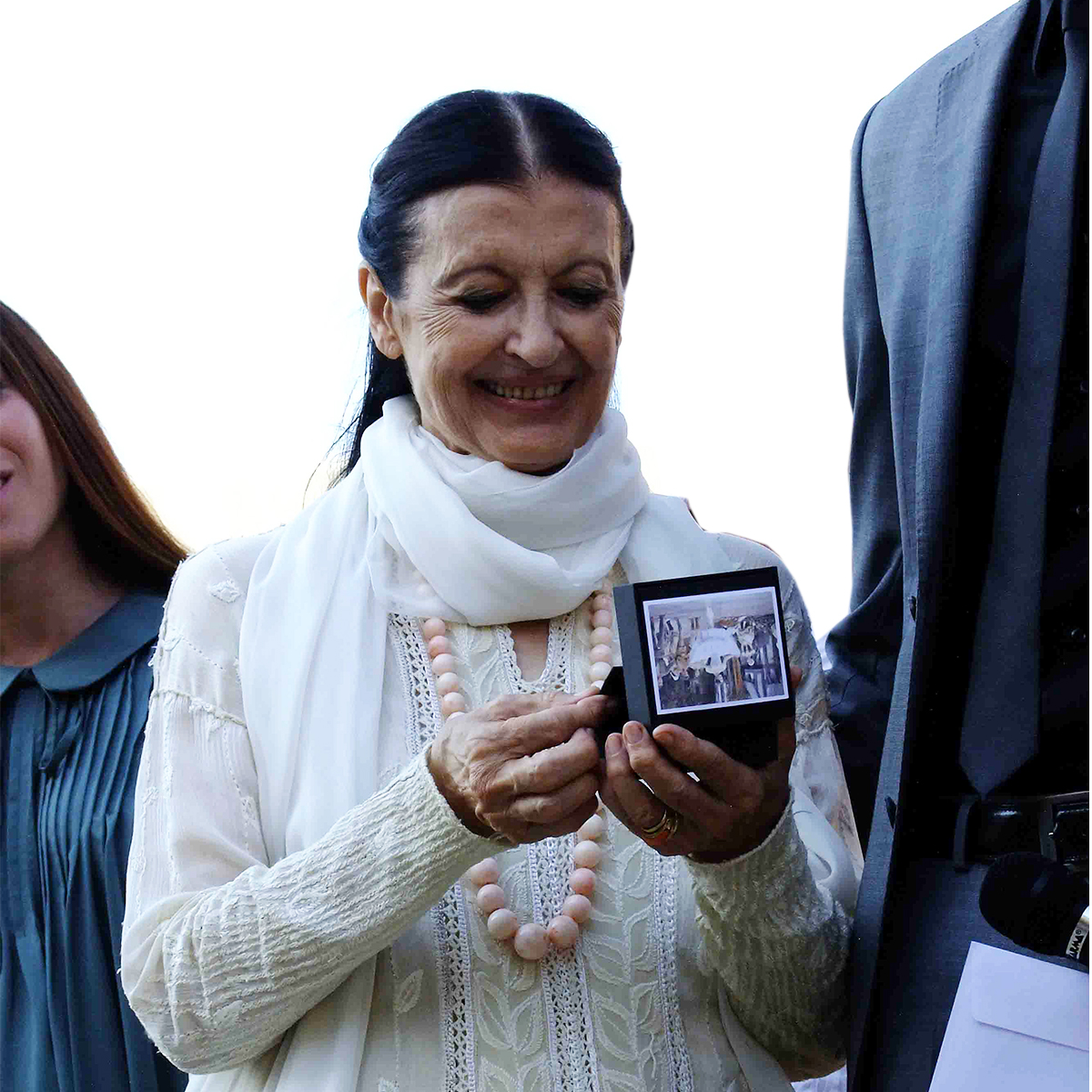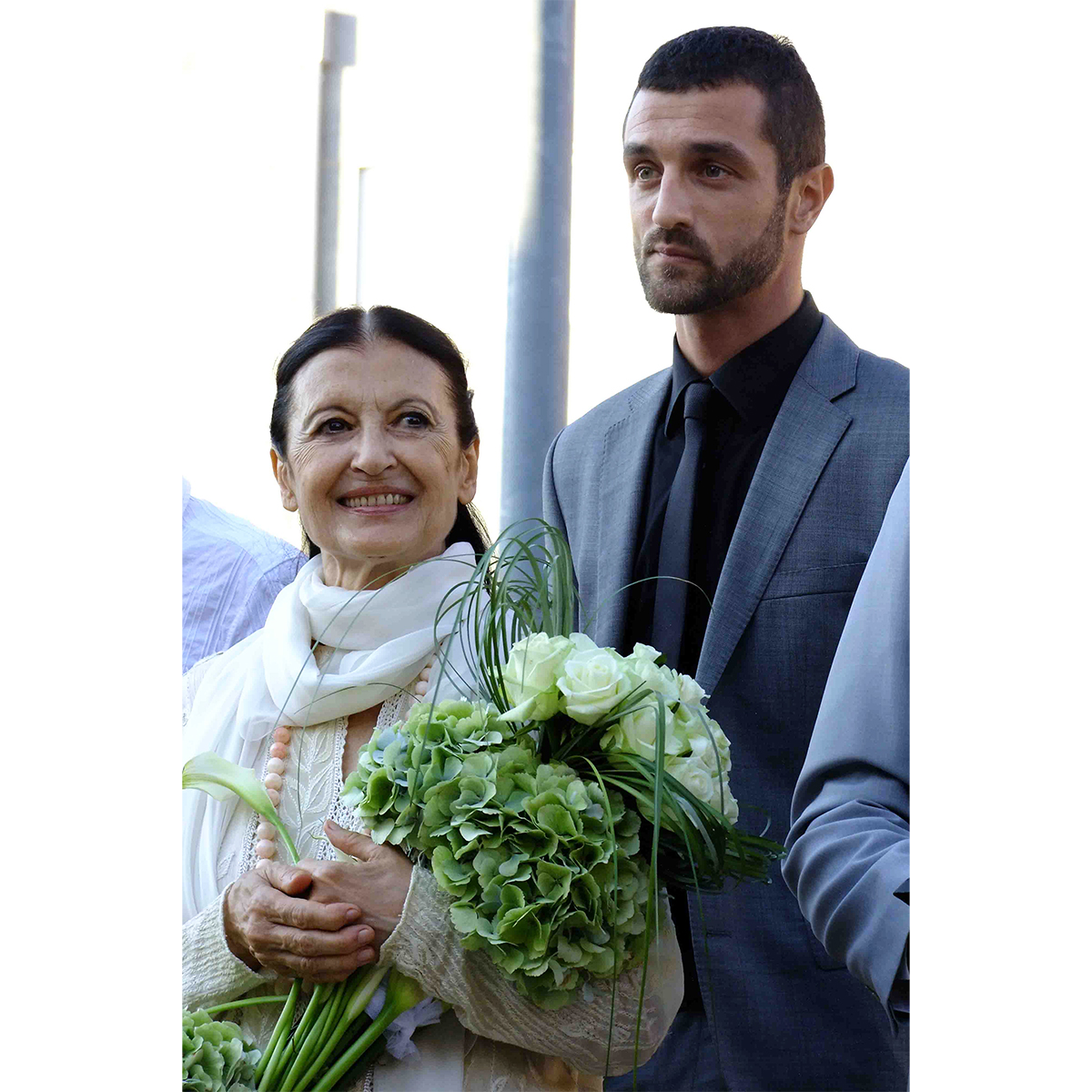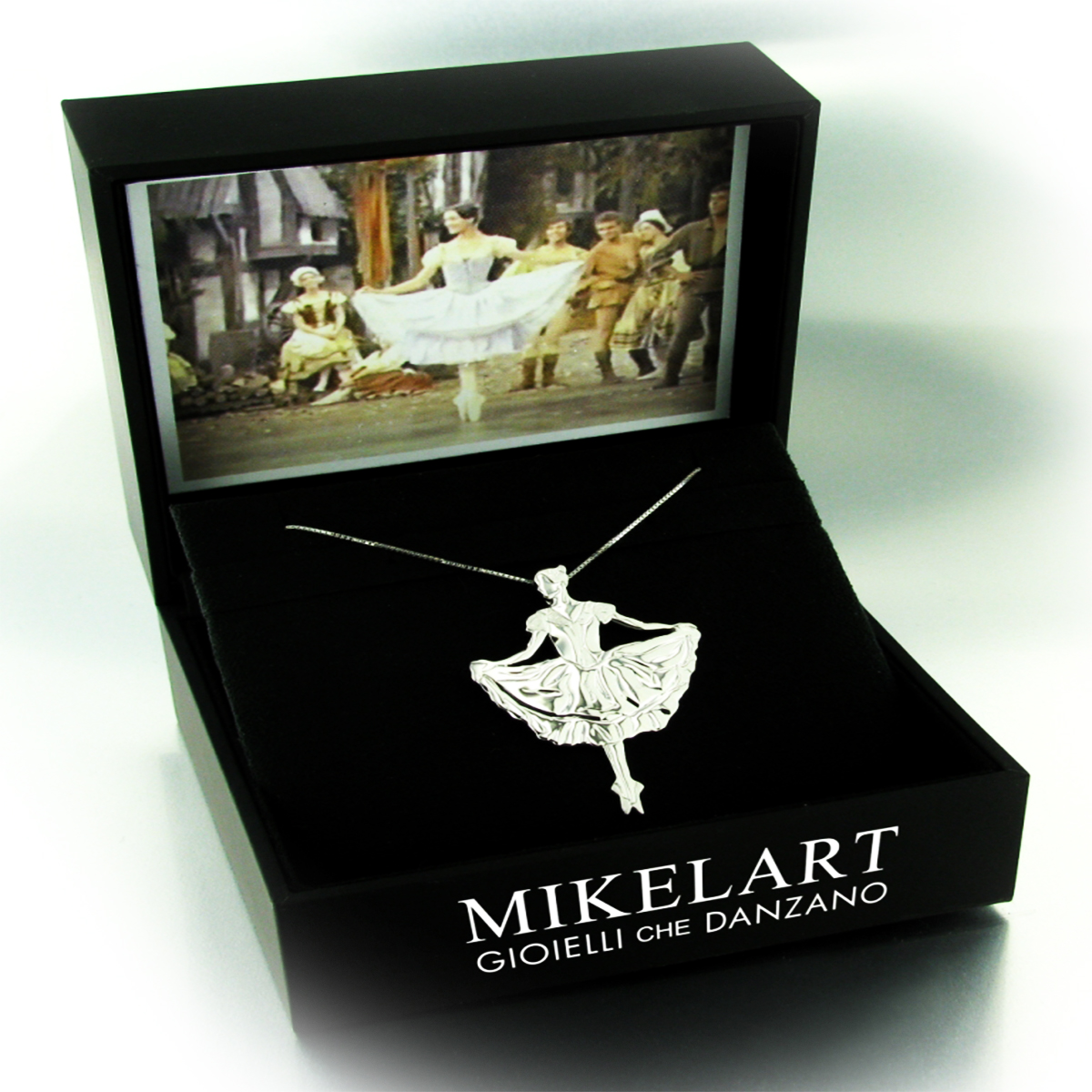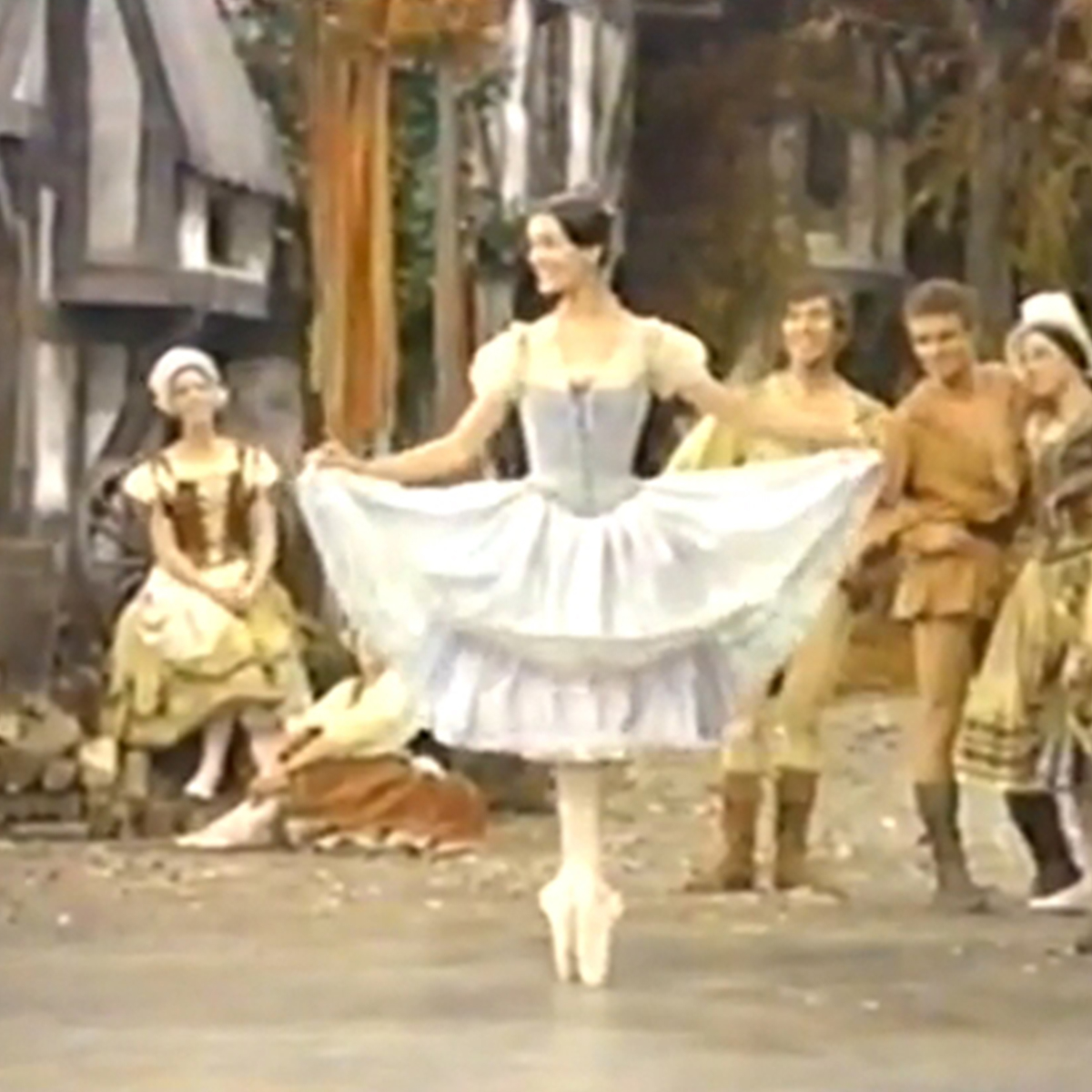 Carla Fracci "the queen of dance
The jewel portrays Carla Fracci posing during the ballet Giselle.

The jewel was handmade by the Goldsmith Designer Michele Sessa in silver 925 in a single copy intended for her.

The inside of the case houses the photo that portrays her during the ballet Giselle which was the inspiration for the creation of the jewel.


During the Maria Antonietta Berlusconi Award

Michele Sessa realizes the "special prize" for Carla Fracci, the prize is always inspired by Giselle and wants to be a development of the jewel.

The award is made of a satin silver plate and three sheets of red, white, green plexiglass depicting her shape.

The award wants to represent Carla Fracci, Etoile Dancer of international fame, as bright as the silver that adorns the Italian flag.

Carla Fracci, born Carolina Fracci (Milan, August 20, 1936 - Milan, May 27, 2021), was an Italian dancer. She is considered one of the greatest dancers of the twentieth century. In 1981, the New York Times called her the absolute first dancer.


Awards Teatro alla Scala Milan

In 2016 Frederic Olivieri' director of "Teatro Alla Scala" in Milan, asked Michele Sessa to create three awards for three etoiles who had danced at the "Teatro Alla Scala Milan" and they were Carla Fracci, Luciana Savignano and Svetlana Zakharova.

The awards are made of ebony and silver, depicting the Teatro alla Scala di Milano and the silhouettes of Carla Fracci, Luciana Savignano and Svetlana Zakharova. The awards want to represent the Teatro alla Scala that supports the Etoiles to then take flight.