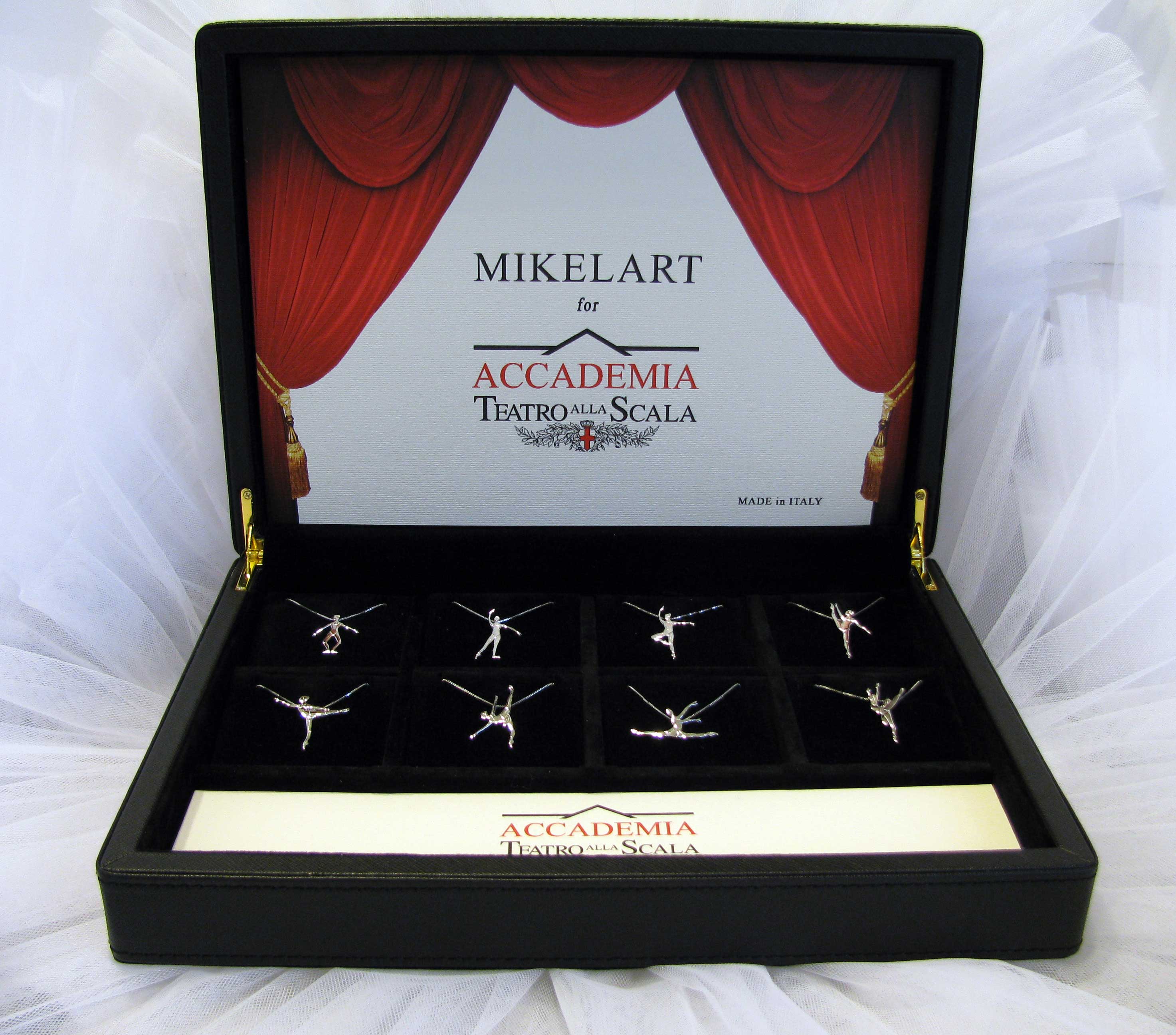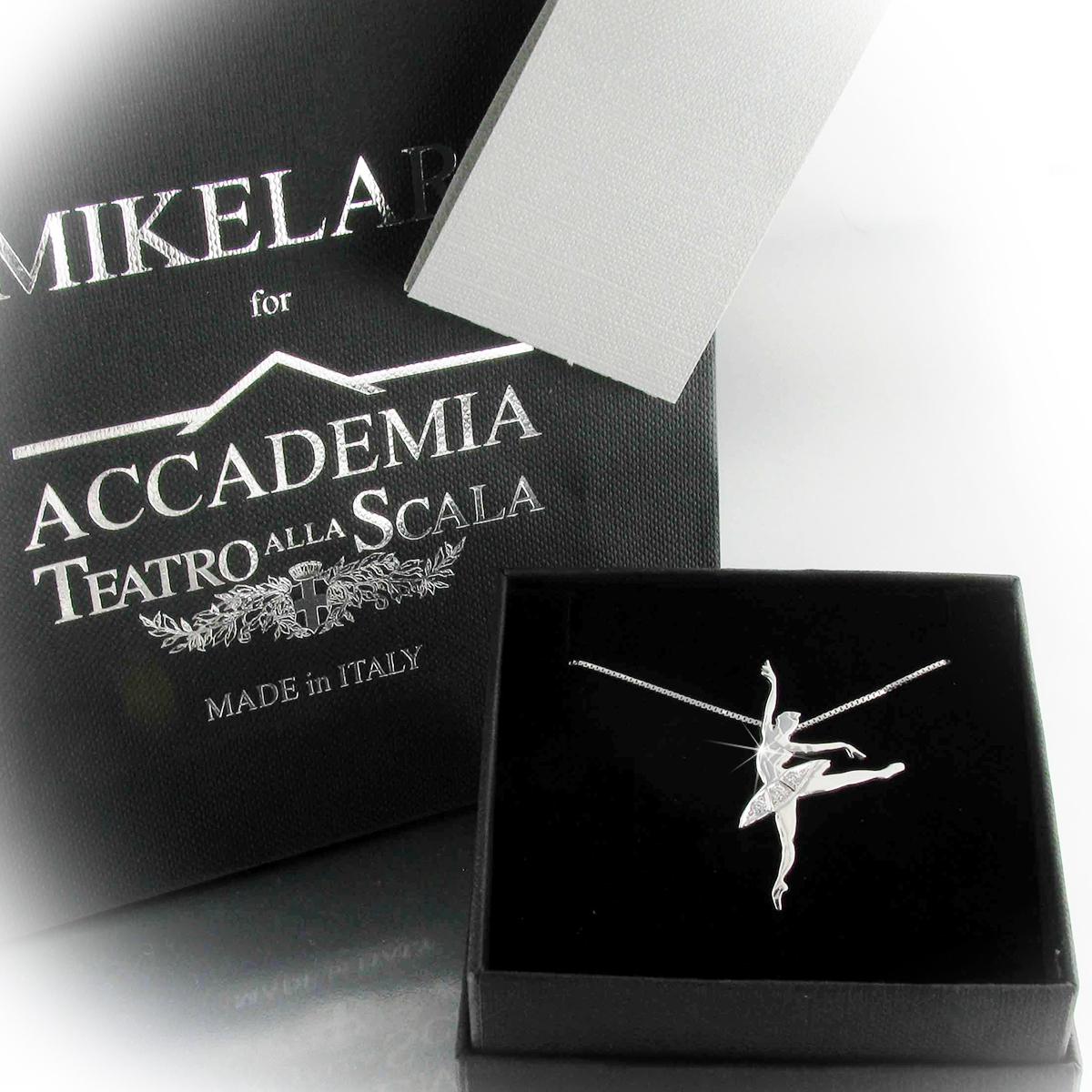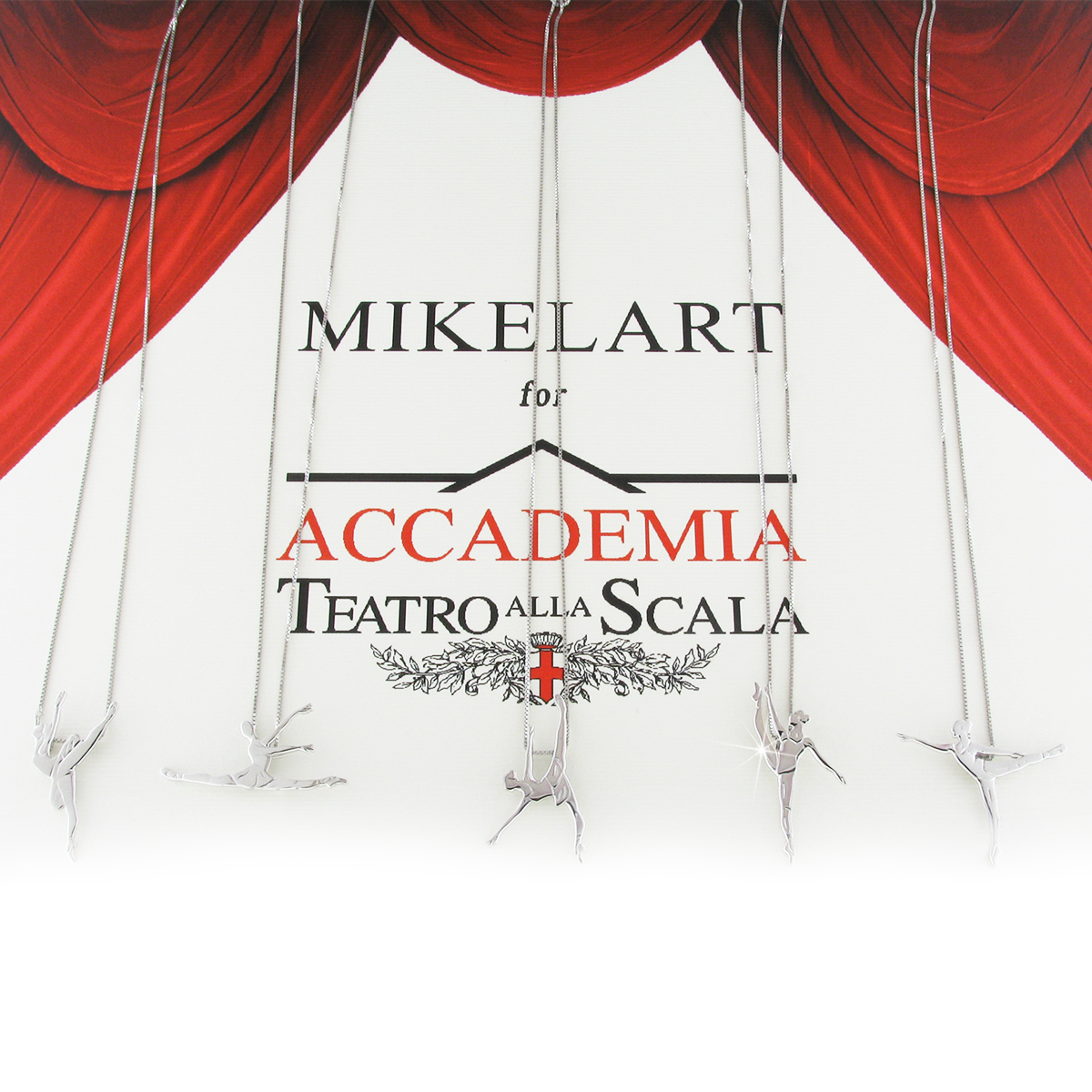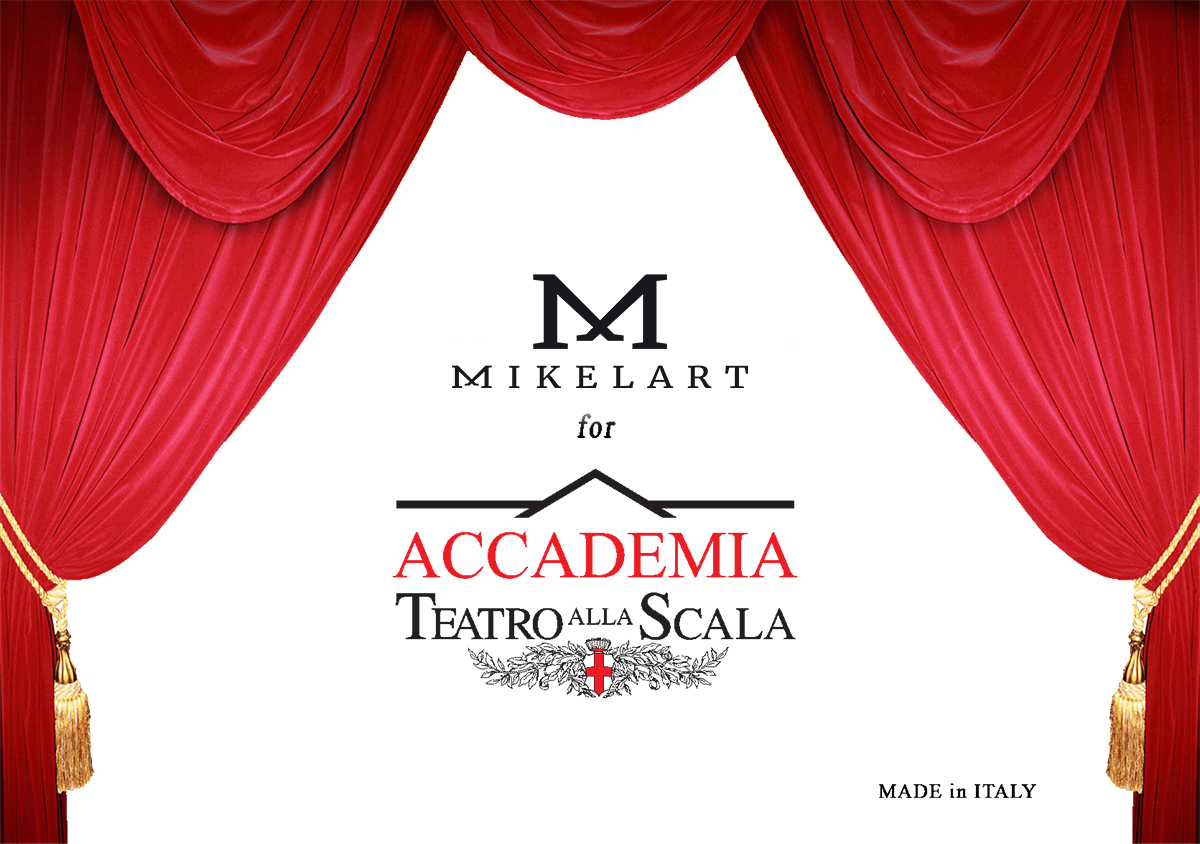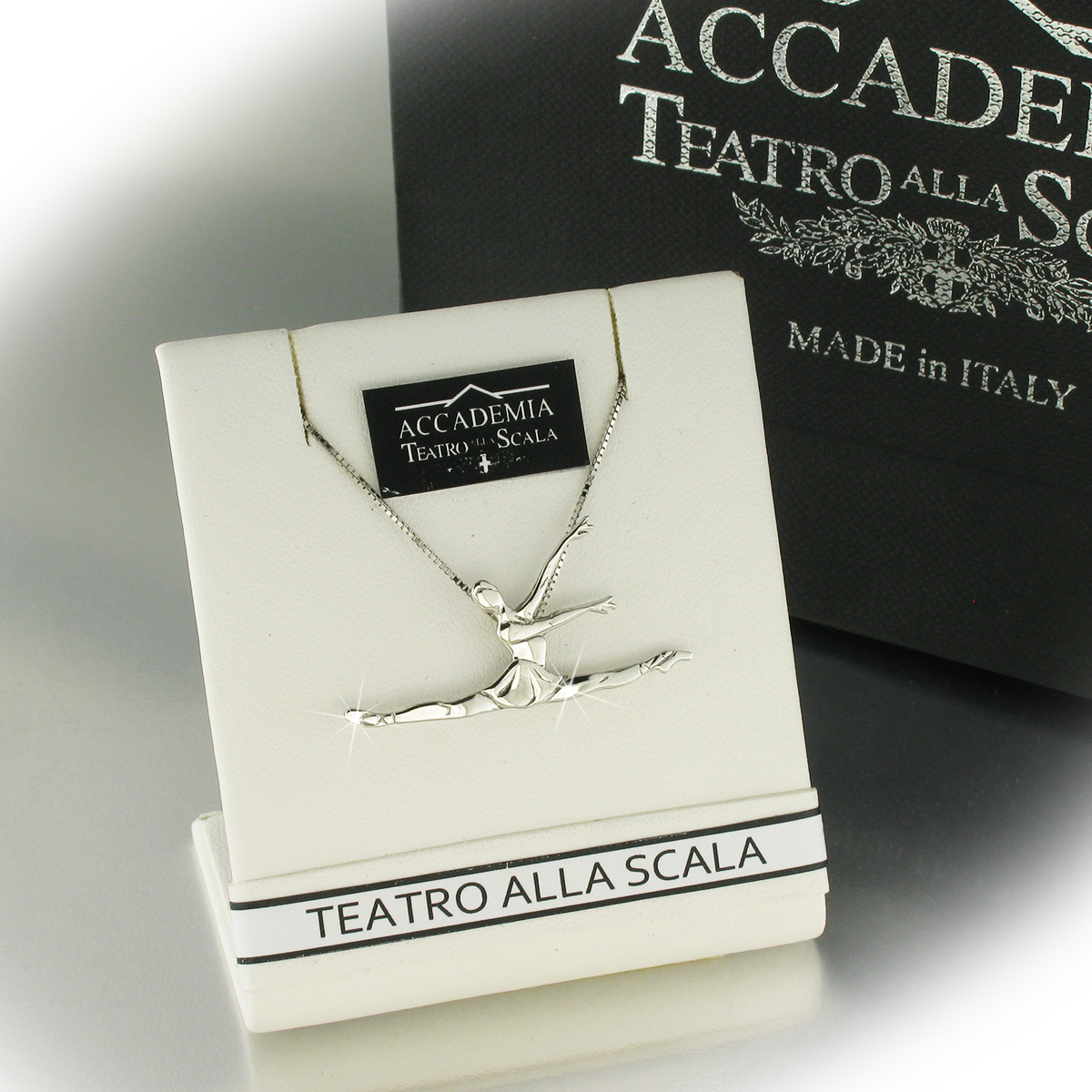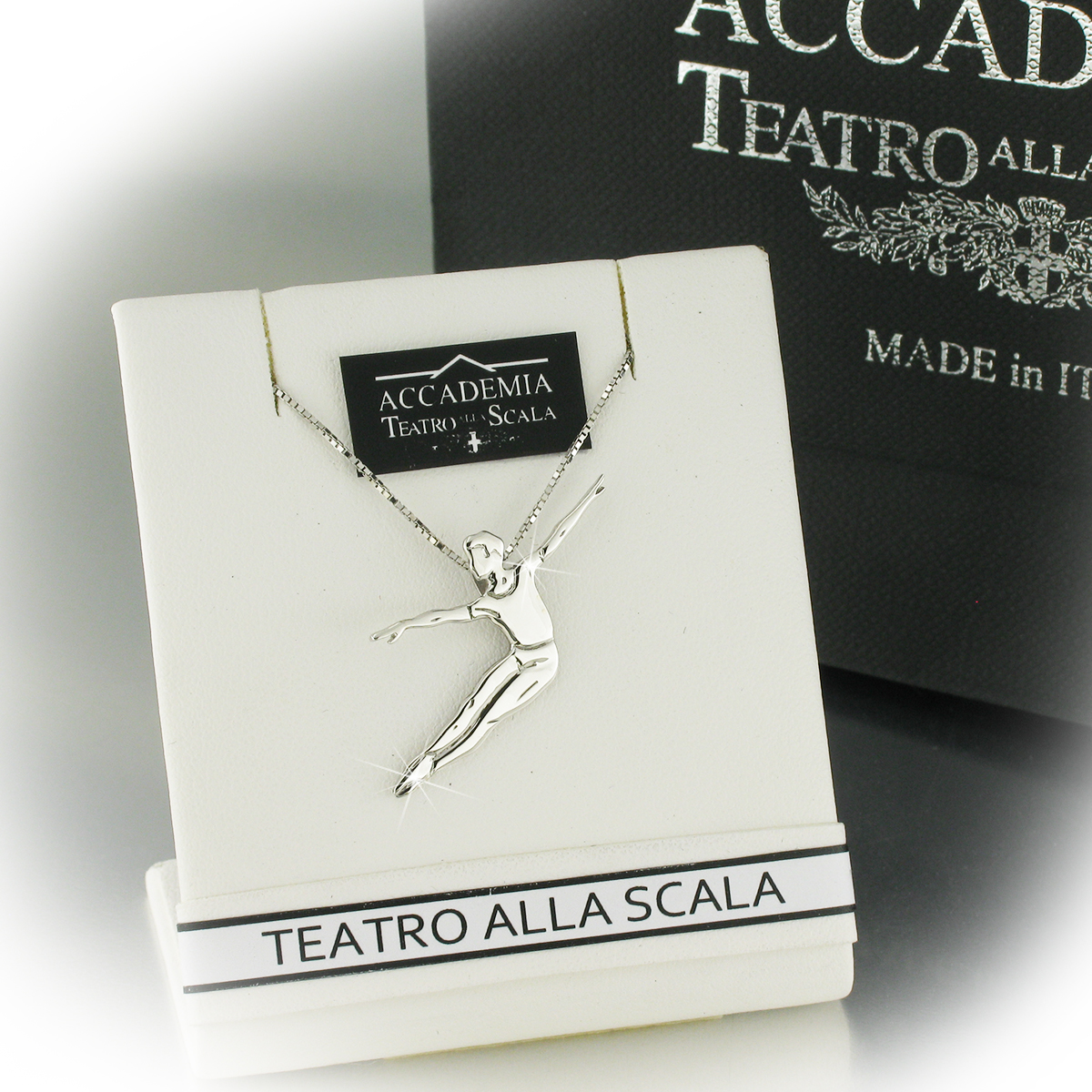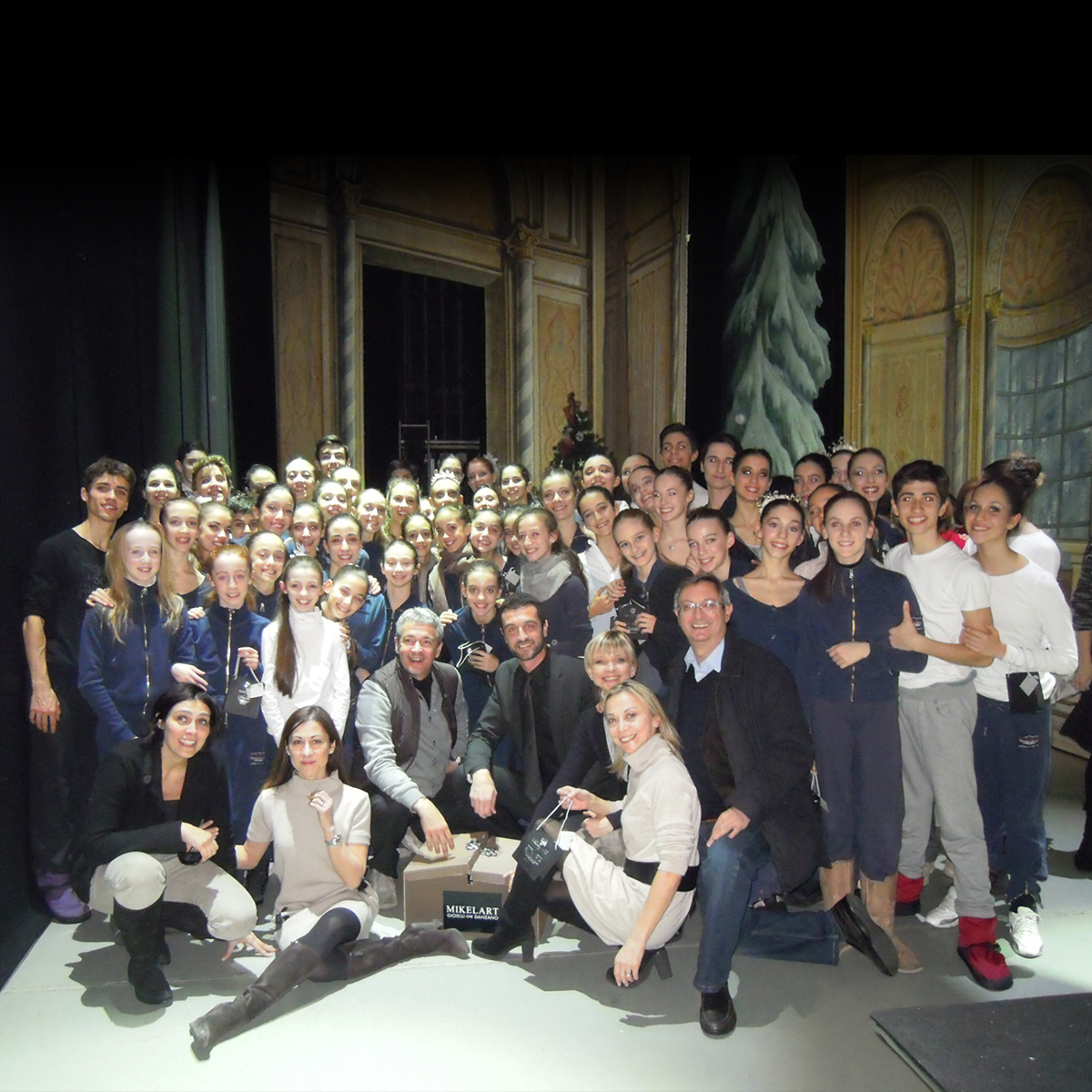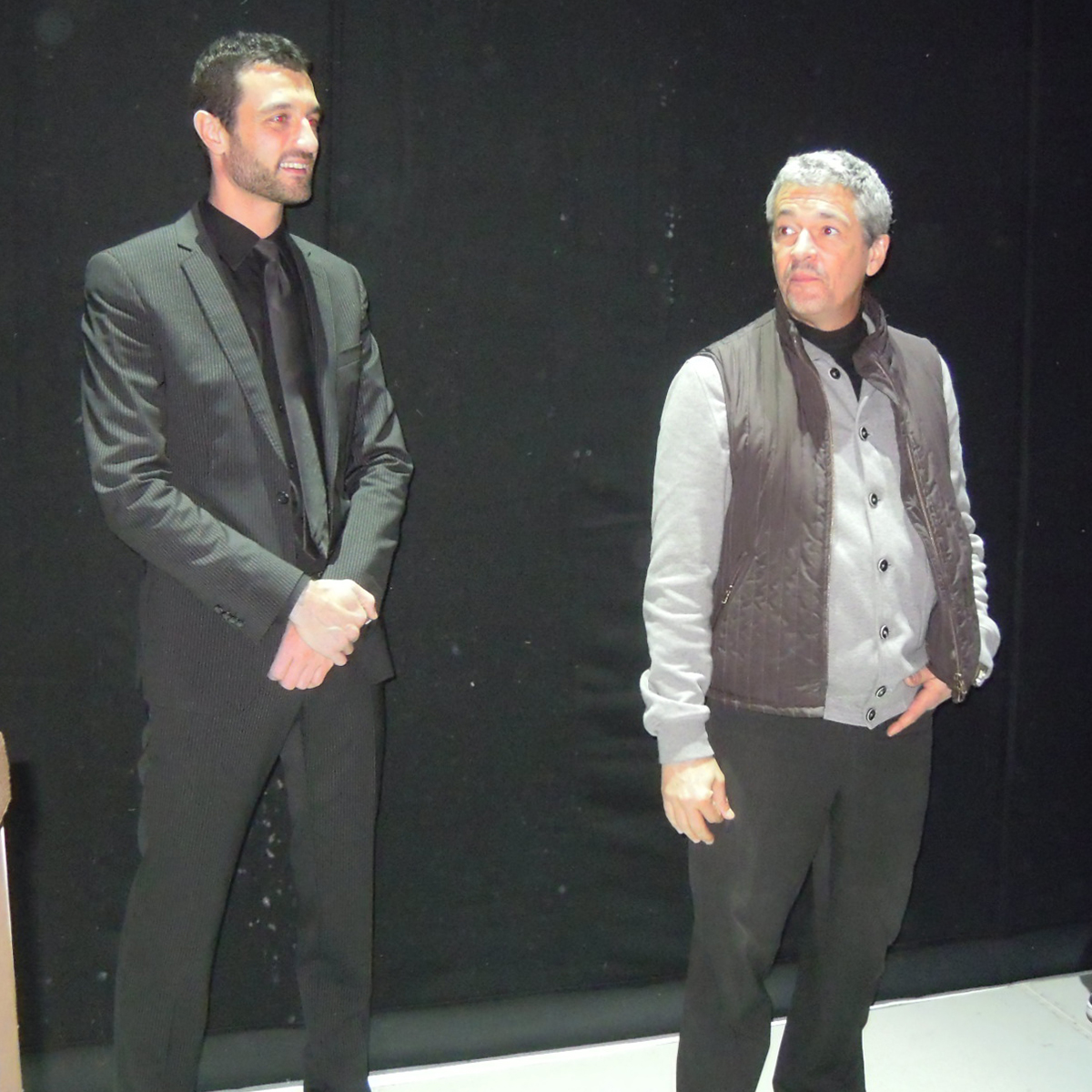 Jewels Teatro Accademia Milano
The jewelry line was created by drawing inspiration from the examinations of the Accademia Teatro alla Scala in Milan, with the advice of the Director the Maestro Frederic Olivieri'. For the first dancer of the Teatro Maggio Fiorentino Paola Vismara.

were created 16 jewels, 8 male and 8 female, from the first course to the eighth, each jewel represents a significant pose of each course, the entire line wants to tell the path of study lasting eight years, each year an achievement.

The slogan; "And from a little duckling became a swan" wants to express the intense path of the student who sees himself transformed year after year into a professional dancer.