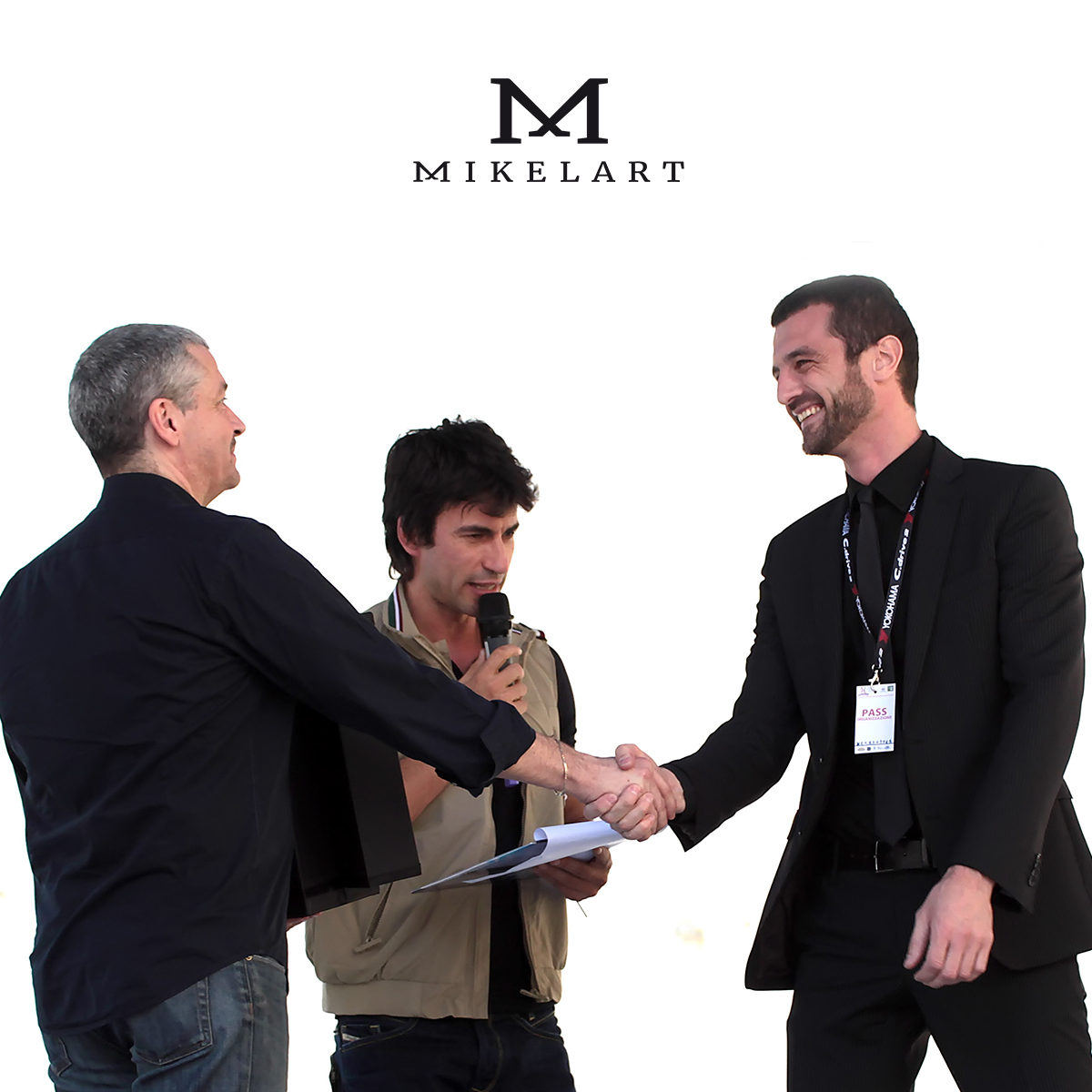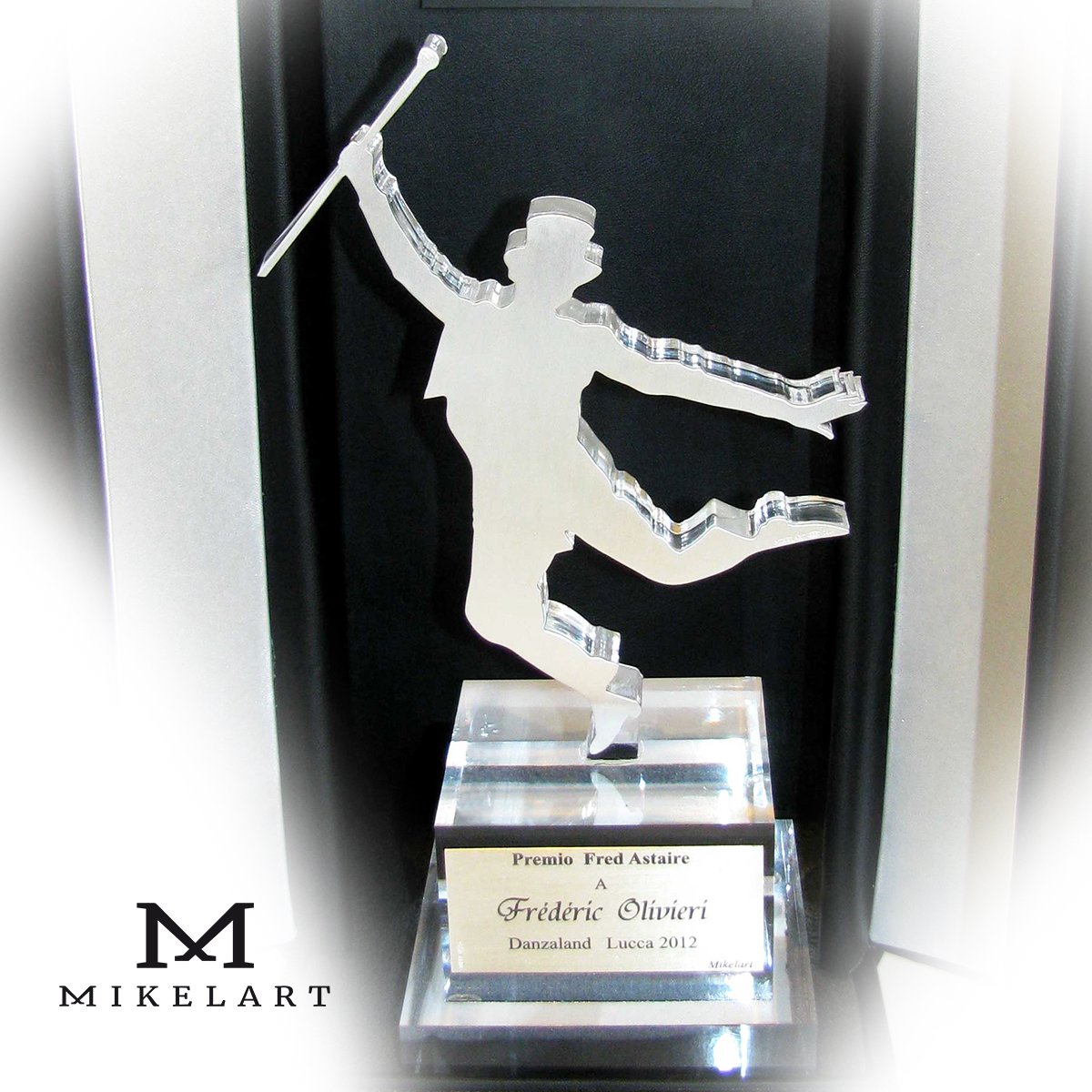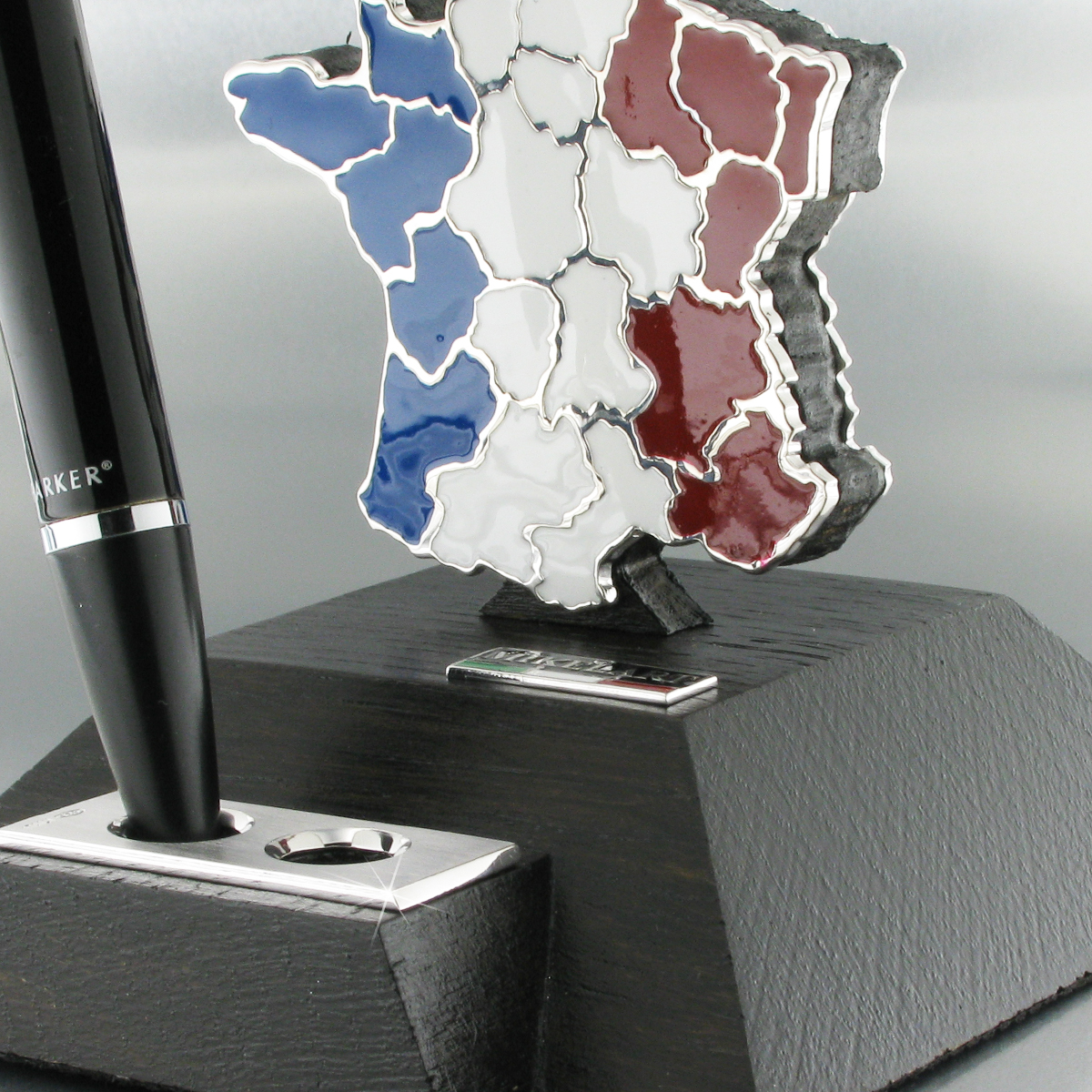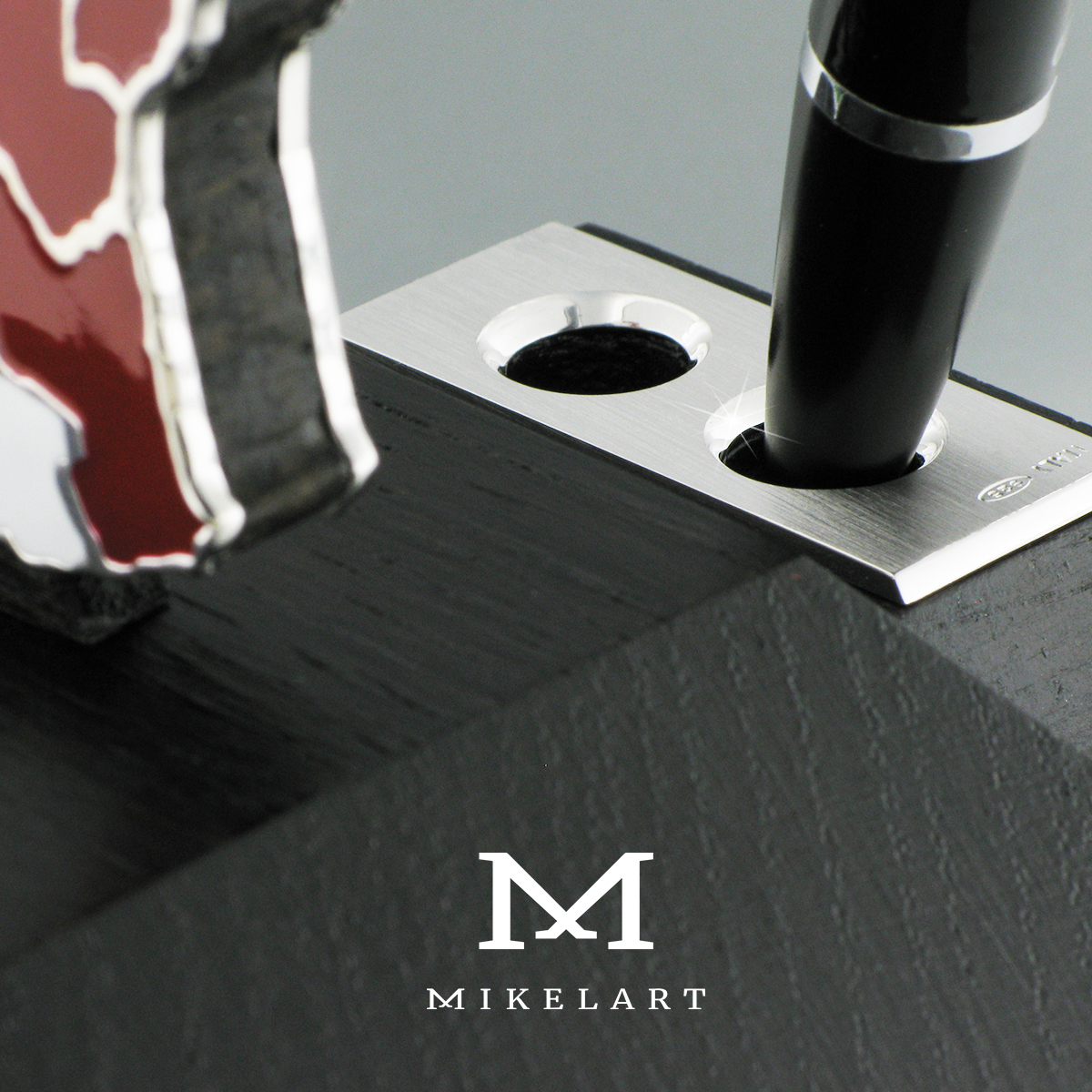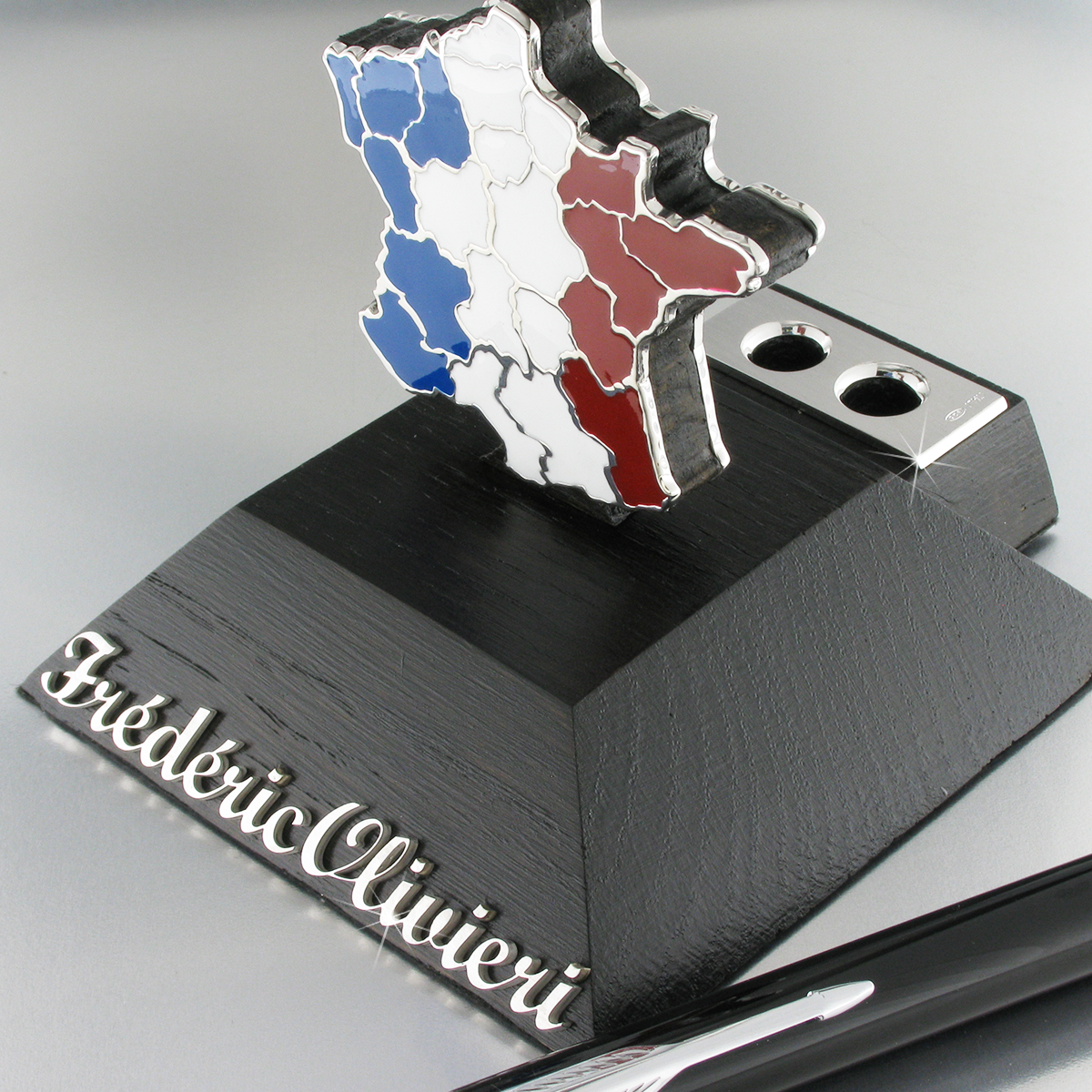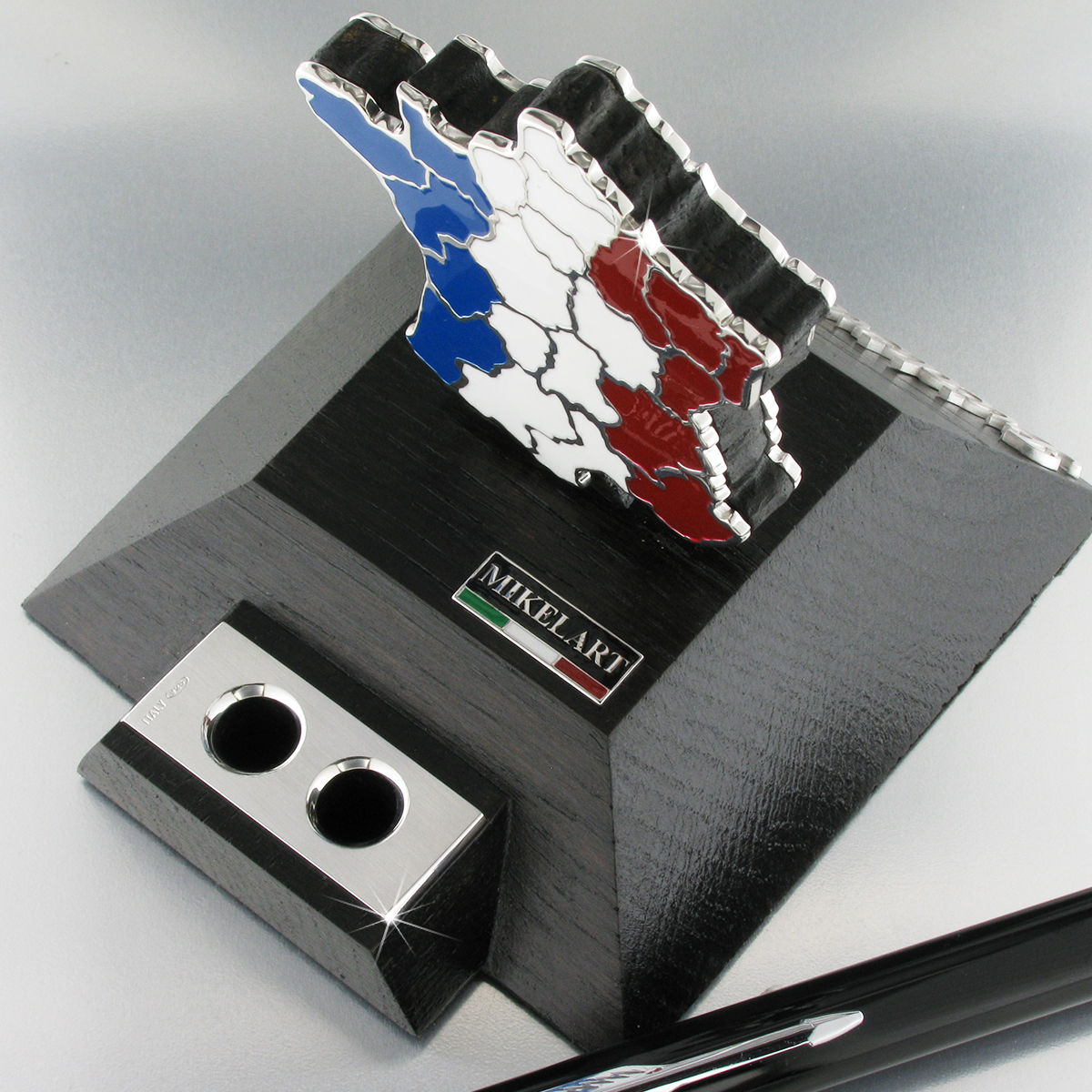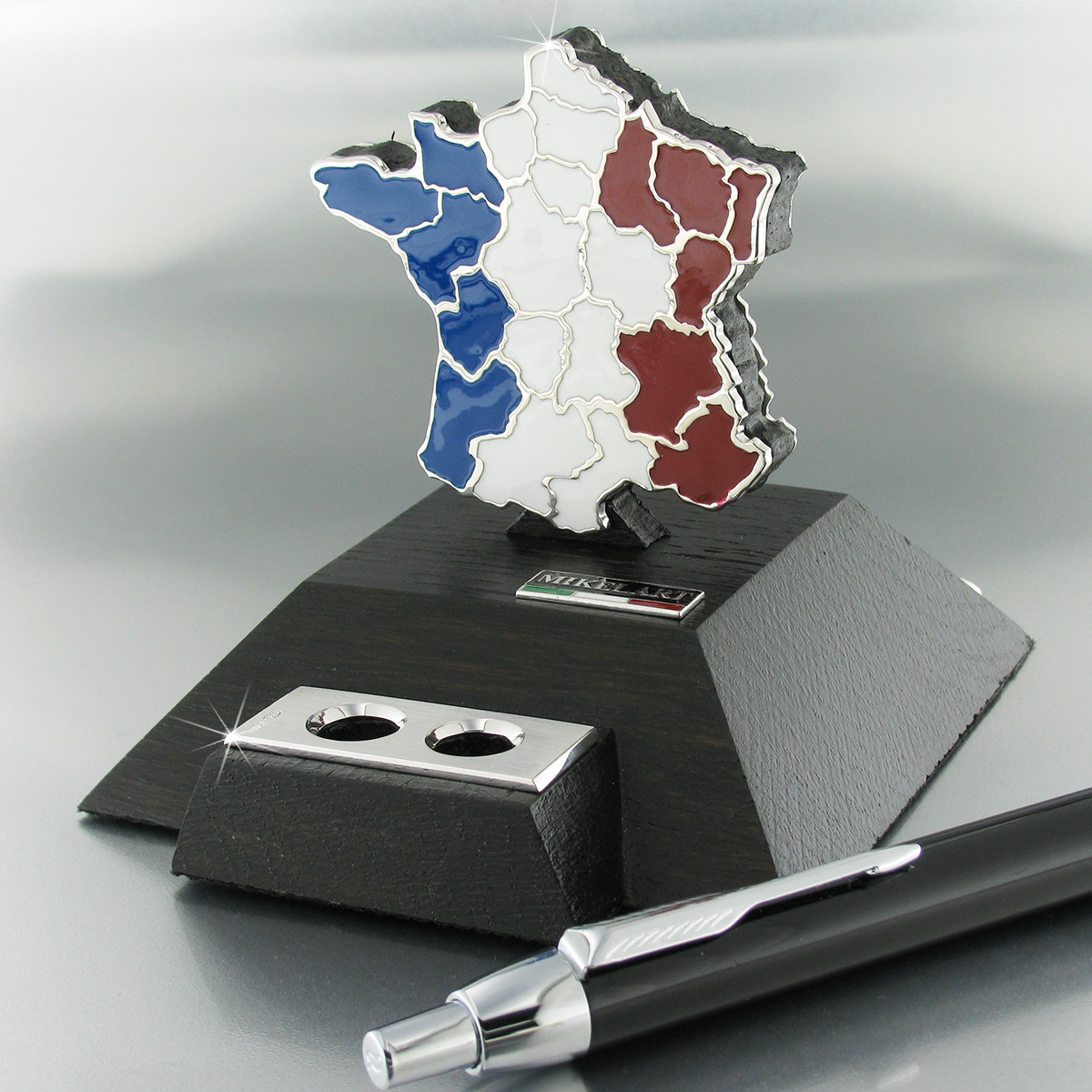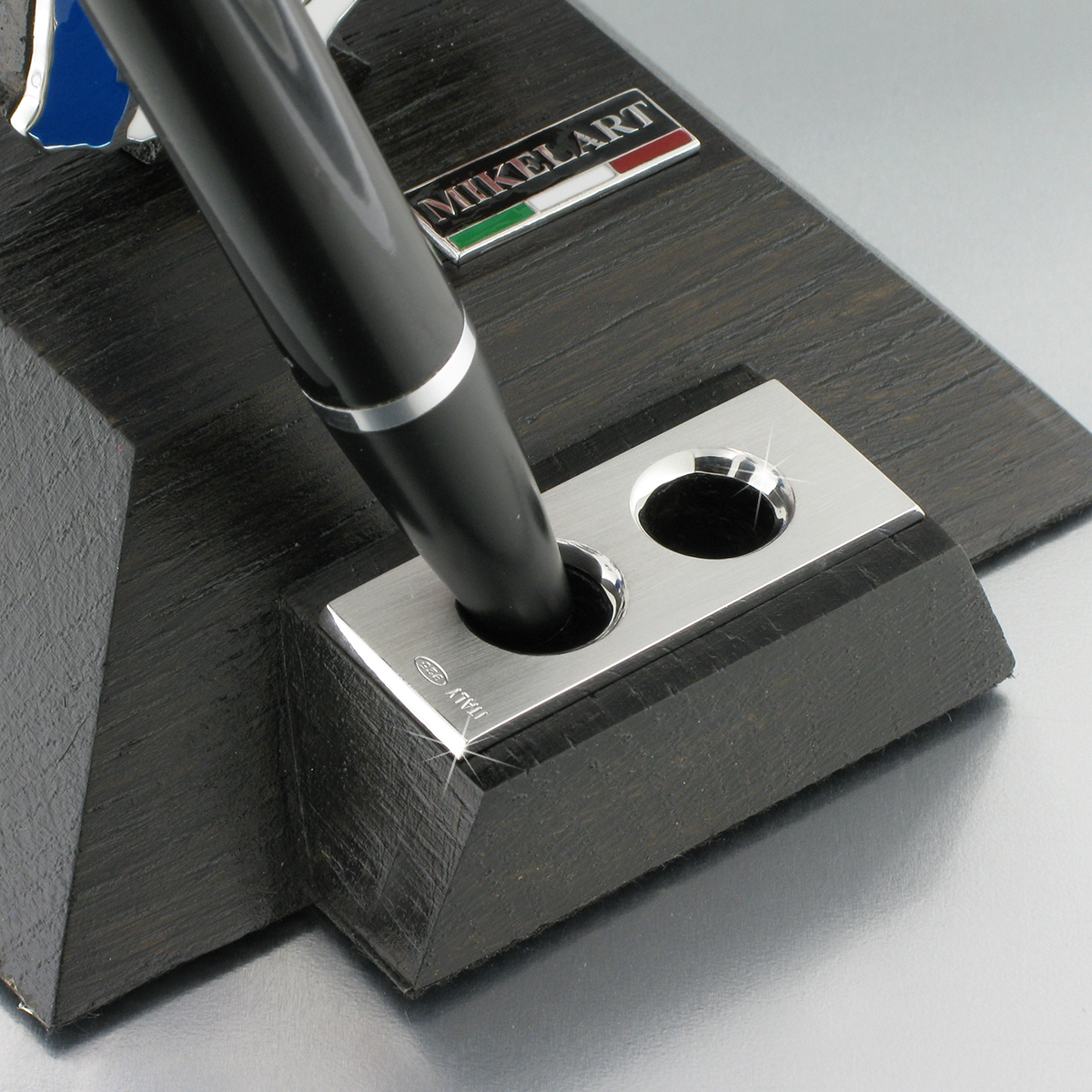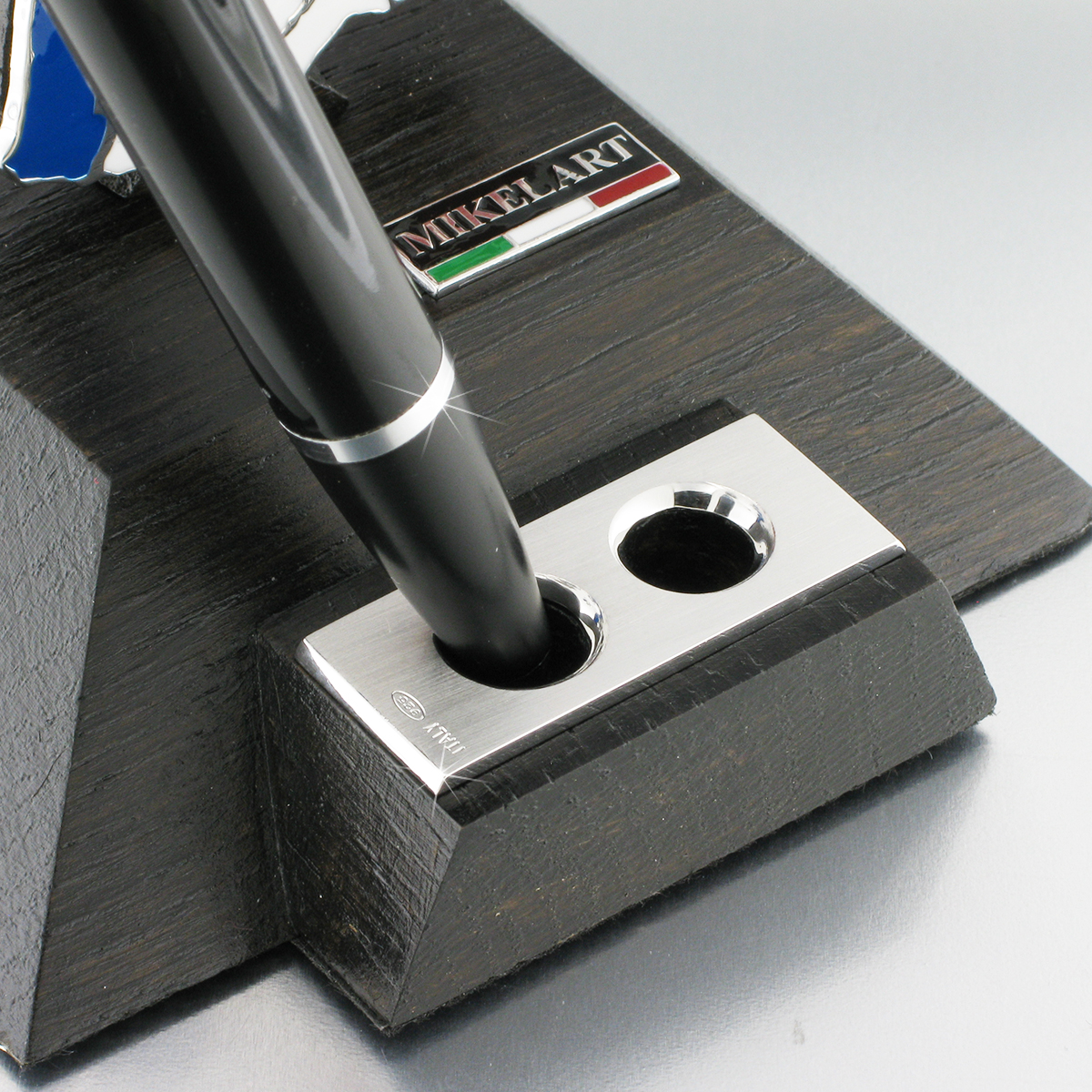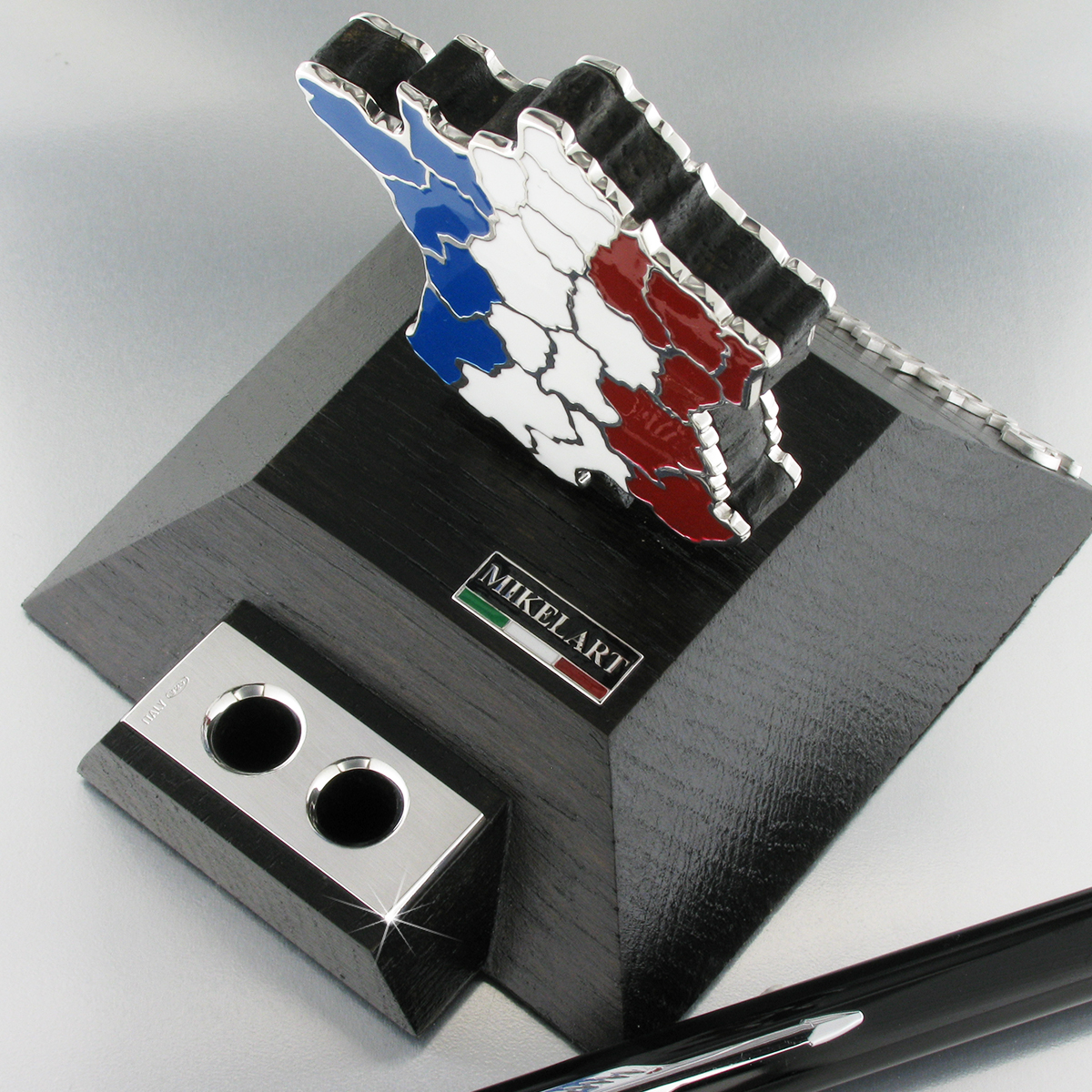 Frédéric Olivieri Director of the Teatro Alla Scala in Milan
Card stops and pen holders, representing France and its regions in 925 silver enameled to form the French flag; the base wants to remember the louvre museum in Paris, a personal tribute made by Michele Sessa.

Frédéric Olivieri Since 2003 he has been the Director of the Dance Department of the Accademia Teatro alla Scala and since October 2006 he has also been the Director of the historic Scala Ballet School. During his direction, he has given his students the opportunity to attend master classes with internationally renowned dancers and choreographers.